From the Desk of the President
August 2019
Marc B. Hahn, DO
President and Chief Executive Officer
Read biography | Follow @KCUMBpresident
Read about KCU in the News
Greetings, KCU Faculty, Staff, Students and Alumni,
Please join me in welcoming the University's incoming classes to our Kansas City and Joplin campuses!
This past month, we kicked off the 2019-2020 academic year with traditional white coating ceremonies for 432 new College of Osteopathic Medicine (COM) students — 270 on our north campus and 162 on our south campus. View the Kansas City and Joplin white coating ceremonies. You can also watch the 41 Action News story about our Kansas City ceremony and view our Kansas City and Joplin ceremony photos.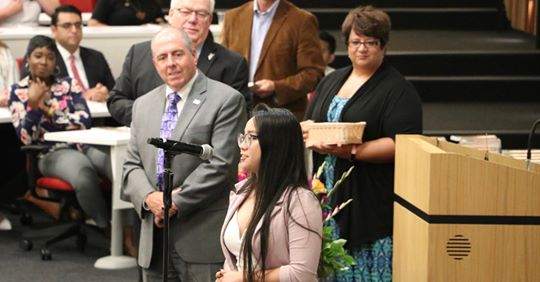 Pinning ceremonies highlighted the entry of 132 new biomedical science students and 14 new clinical psychology (PsyD) students into the College of Biosciences (COB) — our largest class in KCU's history. Ten third-year psychology students also received their master's degrees during a hooding ceremony. This marked the first KCU PsyD class to successfully complete two years of course work, pass the qualifying examination and become official doctoral candidates. You can also view photos of our COB ceremonies.
These milestone events were surrounded by a number of orientation activities, culminating in KCU's annual WE CARE Days of community service for both colleges. Our heartfelt congratulations and thanks to all of the young women and men in our newest classes! Additional highlights from our WE CARE activities follow.
Acts of Kindness Abound During WE CARE Days

Our university's commitment to service can be seen year-round through the generous contributions of our students, faculty, staff and alumni. But nowhere is this culture of giving back more visible than during KCU's annual WE CARE Days of community service. More than 300 Kansas City-COM volunteers partnered with 11 non-profit agencies to provide nearly 1,000 hours of service. Approximately 200 Joplin-COM volunteers partnered with 15 organizations, and more than 160 COB volunteers partnered with seven non-profit agencies throughout their WE CARE day. Through this major volunteer effort, KCU is truly making a difference in "improving the well-being of the communities we serve." Read about our Joplin WE CARE Day in The Joplin Globe.
Important Dates
KCU Day of Giving - Aug. 14 - 28
Homecoming - Sept. 12 - 14
AOA-OMED 2019 - Oct. 25 - 28
See the news briefs below for more updates on what's happening at your university. Follow me @KCUMBpresident to learn more about the latest KCU initiatives and updates in the osteopathic profession. And, don't forget our 2019 KCU Homecoming and Update in Medicine September 12 – 14. It's a great opportunity to reconnect with fellow alumni and faculty as well as earn CME credits.

---
Dr. Kenneth Durgans Joins KCU to Expand Diversity and Inclusion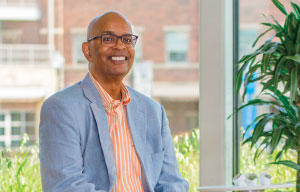 Kenneth Durgans, EdD, has joined KCU as associate provost for Diversity and Inclusion. Dr. Durgans brings more than 35 years of experience successfully developing and promoting diversity and multicultural opportunities in higher education. Along with his faculty experience, he has published on the topic and presented extensively both nationally and internationally. We look forward to Dr. Durgans' positive influence and collaborative approach as KCU continues to develop a campus community that is both welcoming and productive for all students, faculty and staff. Read more.
Media Roundup: Faculty, Staff Showcase Expertise, Build Awareness of KCU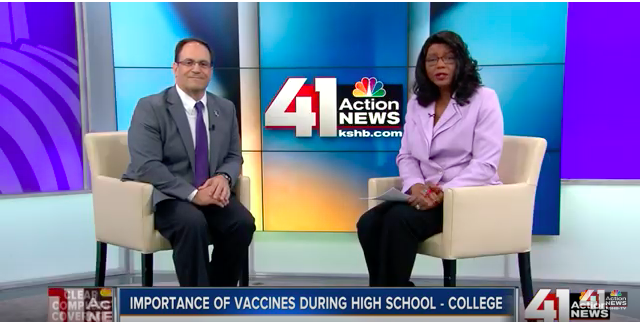 Darrin D'Agostino, DO, executive dean for the College of Osteopathic Medicine, discussed bacterial meningitis and the importance of vaccinations in combating the disease, especially in children and adolescents. Watch the Kansas City Action 41 News clip.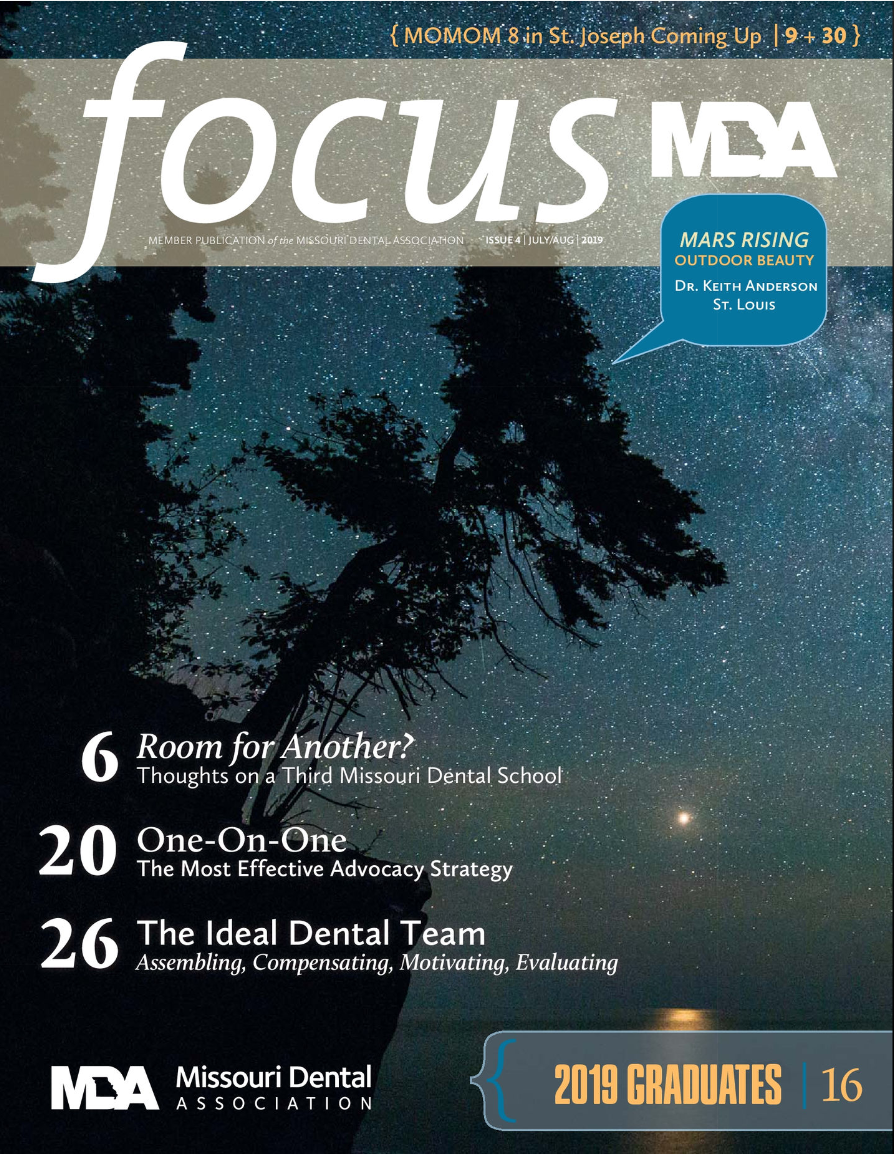 James Koelbl, DDS, vice provost for Oral Health Initiatives, recently authored an article on our planned Joplin College of Dental Medicine in focus, the member publication of the Missouri Dental Association. The new Dental College will seek to improve access to oral health care for underserved communities surrounding our Joplin campus. Read Dr. Koelbl's article.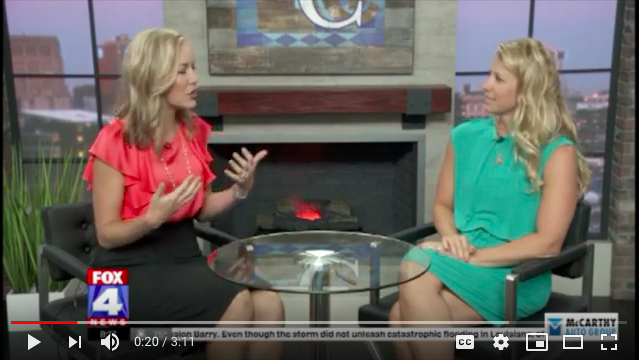 Sarah Getch, PhD, director of Health Service Psychology, was featured on Kansas City Fox 4 discussing senior loneliness and depression. Feelings of separation and disconnection from others may be a predictor of serious health problems. Dr. Getch addressed ways to identify and help seniors at risk for this condition. Watch the Fox4 News clip.
Joplin Campus Receives $50K Grant to Advance Score 1 Community Health Screenings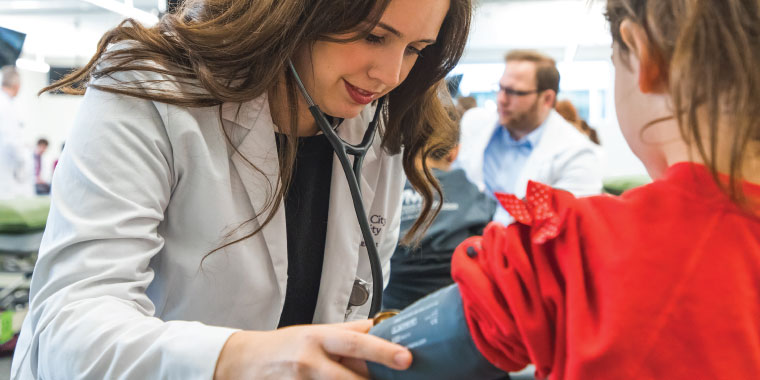 KCU-Joplin has been awarded one of two $50,000 grants from the Joplin Regional Community Foundation's Philanthropic Society. The grant will enable expansion of KCU's Score 1 for Health in Joplin to provide preventive health screenings to elementary-age school children. The program, now in its 27th year, was introduced in Joplin earlier this year. KCU-Joplin student doctors provided screenings to 700 children from four elementary schools. Learn more about the grant and how it will be used to impact the Joplin community. Read the coverage in The Joplin Globe.
KCU Alum Thomas Ely, DO, Named AOA President-Elect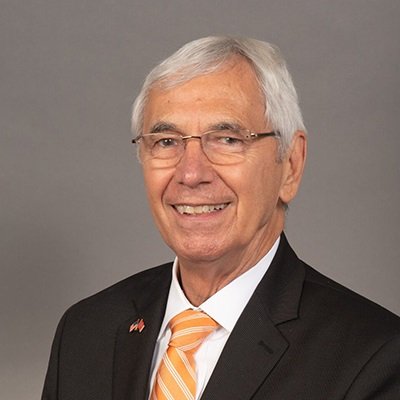 Thomas Ely, DO (COM '80), has been named the 124th president-elect of the American Osteopathic Association (AOA). Dr. Ely will begin his term in July 2020. We are proud of the remarkable number of KCU alumni who have served in this important role. Since 1956,16 KCU alumni have served 1-year terms as AOA president, representing 25 percent of all presidents during the past 64 years. This speaks volumes about the caliber and quality of our alums and their support of the profession through leadership. Congratulations to Dr. Ely on this great accomplishment. Read more in The DO.
Read Additional Stories and the Latest Updates
We have more exciting news than ever before at KCU! In addition to the important updates included in this month's e-newsletter, be sure to check out the current issue of KCU Magazine and visit KCU News for other stories, such as: