Although summer is now upon us and our campus seems a bit quieter, the past couple of months witnessed great milestones for KCU. We continue to grow as a health sciences university, while never forgetting our foundation of osteopathic medicine. We have expanded our campuses and established a new academic program. And we have continued our commitment to our students, engagement with our alumni, and investment in our KCU team. As we close the chapter on this latest academic year, I thank all of you for your help in making 2016 - 2017 an outstanding success.
2017 Graduation Sets New Record
On May 20, KCU graduated our largest class in the University's 101-year history. A total of 361 students from the College of Osteopathic Medicine (COM) and the College of Biosciences (COB) walked across the stage at Municipal Auditorium in Kansas City to receive their masters and doctoral degrees. N
early 3,000 people attended the ceremony,
with an additional 1,000 viewers tuning in through our live
YouTube
broadcast.
David Adkins, JD, executive director and CEO of The Council of State Governments and former Kansas State Senator and Representative, gave an insightful keynote address, "The Dawn of a New Century." Adkins sprinkled in healthy doses of humor, while encouraging graduates to advocate for the needs of their patients and remain committed to the wellness of our country's citizens.
Also during the ceremony, Mike Johnston, DO, vice dean of the College of Osteopathic Medicine, was honored for his longstanding service and dedication to the University. KCU retroactively appointed Dr. Johnston to the position of dean for the period of his exemplary interim service during this past year. Read more
about our 2016 - 2017 commencement.
KCU-Joplin Officially Opens Its Doors
Tuesday, June 6, marked the official opening of KCU's new Farber-McIntire Campus in Joplin. KCU faculty, staff and trustees; dignitaries from across Missouri; and several hundred members of the Joplin community gathered for a

ribbon-cutting ceremony to celebrate

the historic opening of KCU-Joplin, the first new medical school in Missouri in nearly 50 years. An open house and tours followed the ceremony.
The campus is expected to contribute nearly $120 million annually to the local economy and will be an active force in addressing the primary care and rural health needs of Southwest Missouri and beyond. We look forward to welcoming a full class of 150 medical students, who will arrive on campus in July. We received significant media coverage of the event, including print articles in The Kansas City Business Journal, The Joplin Globe, The Kansas City Star and KCUR to name just a few, as well as extensive broadcast coverage throughout the region. Read more. Watch our video.
New PsyD Program Gears Up For First Class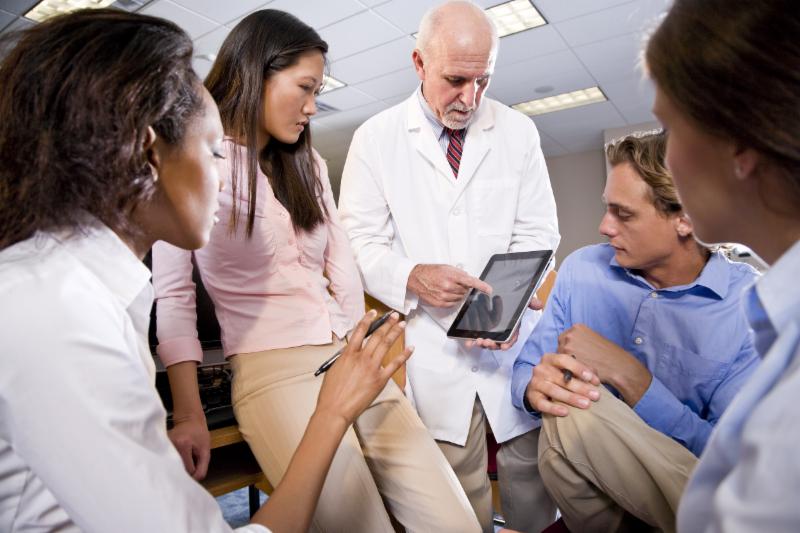 Recruitment
for our new doctoral program in clinical psychology (PsyD) began in January following receipt of accreditation from the Higher Learning Commission. The first new academic program at KCU in more than a decade, the PsyD program will help address the growing demand for behavioral health professionals in our region.
In

a very short timeframe,

PsyD P
rogram Director Dr. Sarah Getch and her team have put in place a new curriculum, syllabi and measurement tools.
In addition, w
e have hired four full-time faculty and four associated core faculty. There
have been 60 applicants to this new program, and we expect approximately a dozen additional applicants this summer. We applaud the work of our PsyD team and look forward to an inaugural class this fall of up to 20 students!
Learn more
.
Faculty/Staff Help Lead the Way
The annual faculty/staff philanthropic effort toward our Leading the Way campaign continues throughout the month of June. We are well on our way to reaching our goal of 80 percent participation.
Whether you contribute to capital improvements, outreach, scholarships, research or area of greatest need, your gift helps strengthen KCU's culture of philanthropy and supports our vision of becoming the most student-focused medical university in the nation.There's still time to make a gift! Contact Advancement or go to
kcumb.edu/give
. And, thank you for investing in the future of your KCU and our students.
Important Events:
See the additional updates below and visit
KCU News
for the latest on what's happening at our University. You can follow me
@KCUMBpresident
.