From the Desk of the President
October 2019
Marc B. Hahn, DO
President and Chief Executive Officer
Read biography | Follow @KCUMBpresident
Read about KCU in the News
Dear KCU Community,
I was pleased to be able to visit with many of our alumni during the last couple of months. KCU's 2019 Homecoming welcomed 279 alumni from 48 different classes to our campus Sept. 12 - 14 to reconnect with old friends, forge new relationships and participate in our Update in Medicine CME course. This event was followed closely by a strong gathering of our alums who visited the KCU booth and reception at AOA-OMED late last month in Baltimore, Md.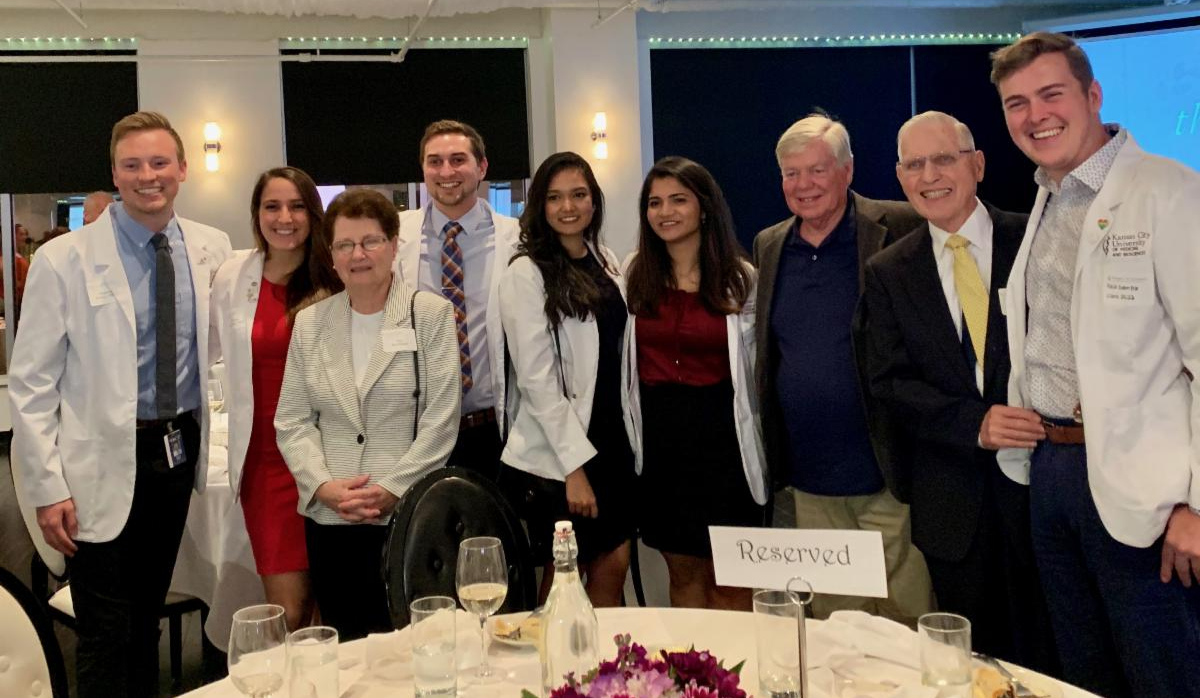 As always, I am grateful to our many alumni for their tremendous support and ambassadorship for our university. That generosity can be seen in the continued success of our $1 million KCU Scholarship Match. To date, we have received pledges exceeding $975,000. Of particular note is a recent $100,000 gift from KCU alumnus and Trustee Emeritus Darwin Strickland, DO, which created the Suzanne Laura Strickland scholarship in honor of his wife. I was pleased to recognize the Stricklands during our Homecoming reception for their gift to this fund, which will be used to offer merit, need-based and diversity scholarships to prospective KCU students. Other Homecoming fundraising included more than $102,000 from 201 donors through our Reunion Challenge, and nearly $19,000 from the Strickland Challenge's winning Class of 1978. Congratulations and a heartfelt thanks to all. Take a look at our many Homecoming activities in our Facebook photo album.
AOA-OMED Reception Welcomes Alumni Aboard Cruise Ship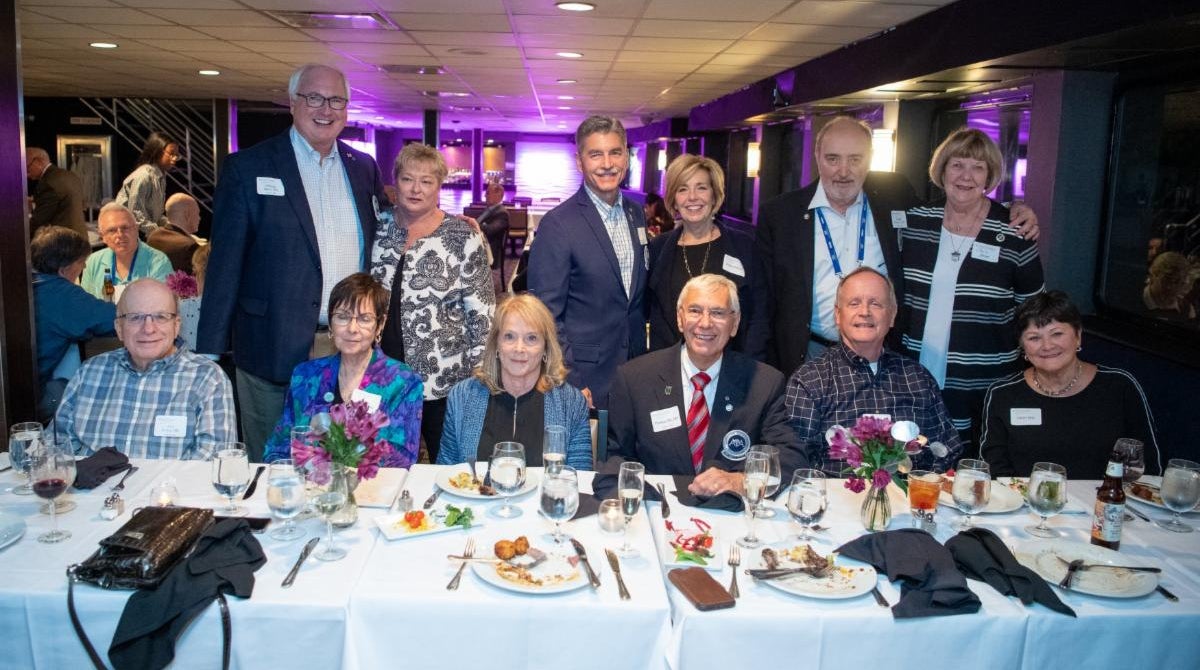 This year's AOA-OMED conference Oct. 25 - 28 in Baltimore was a great opportunity to once again connect with our alumni. We were proud to see a number of KCU grads give presentations throughout the conference and pleased to spend time with many who visited the KCU booth. One hundred forty alumni and guests, along with 8 current KCU students, gathered on the Spirit of Baltimore for our Sunday evening reception. Guests enjoyed a dinner cruise, jazz music and networking while experiencing clear skies, warm weather and amazing views of downtown Baltimore. Check out the festivities in our Facebook photo album.
College of Dental Medicine Fundraising Nears $30 Million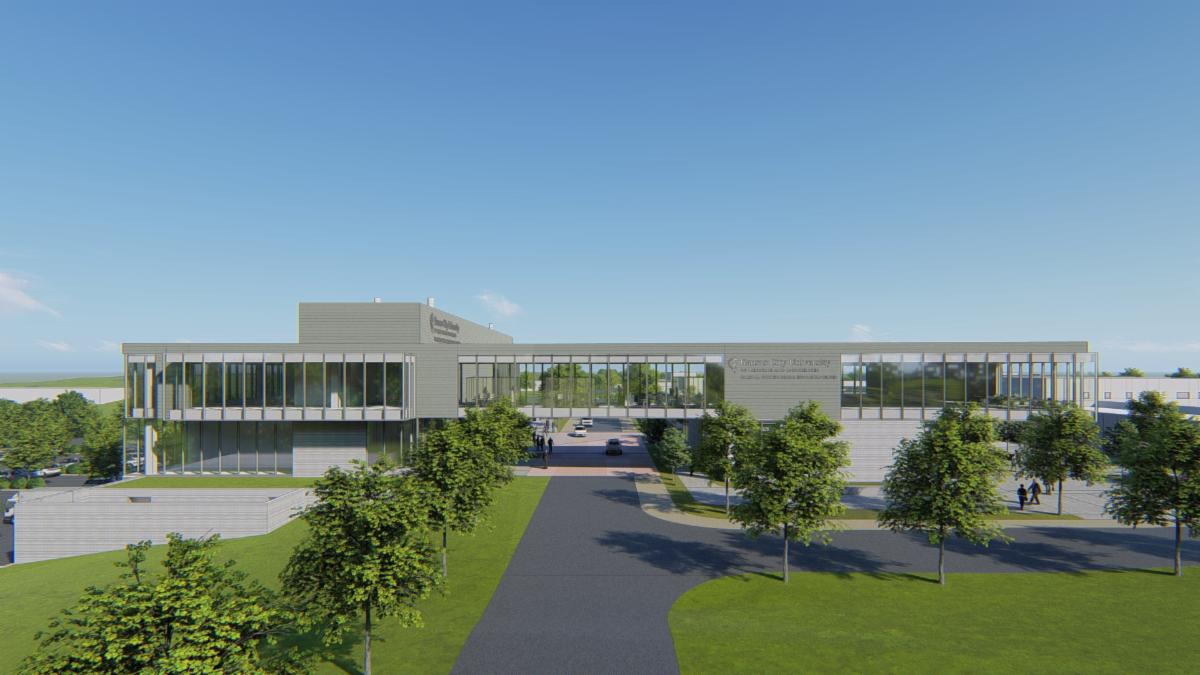 In just four months since announcing plans for a new College of Dental Medicine on our Joplin, Mo., campus, KCU has now secured three-quarters of our $40 million philanthropic goal. This fundraising includes a recently announced pledge of $10 million from the Joplin Regional Medical School Alliance; a $10 million gift from Harry M. Cornell; a $6 million gift from The Sunderland Foundation ; and gifts from Neosho banker Rudy Farber, The Farber Foundation and Larry McIntire, DO. The KCU Board of Trustees has committed $40 million towards the $80 million project. We anticipate breaking ground in 2020, with plans to welcome the first class of 80 students in 2022. A nationwide search for a dean of the College of Dental Medicine is currently underway. Learn more about this major fundraising milestone and read the coverage in The Joplin Globe.
Important Dates
ACOI Annual Conference - Oct. 30 - Nov. 3
KAOM Mid-Year Conference - Nov. 8 - 9
Campus Thanksgiving Break - Nov. 28 - 29
Read additional news about your university in the briefs below. Follow me @KCUMBpresident to learn more about the latest KCU initiatives and updates in the osteopathic profession.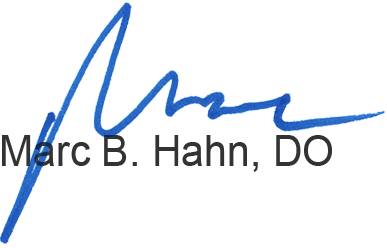 ---
KCU-Joplin Hosts Economic Development Tour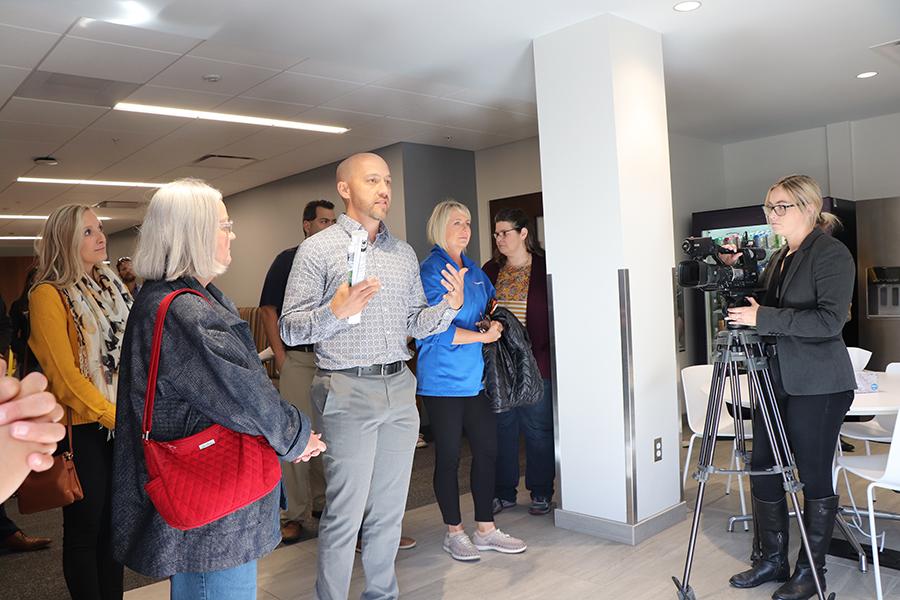 For the third year in a row, KCU-Joplin has served as a stop on the Joplin Area Chamber of Commerce annual Economic Growth Tour. Approximately 55 community members attended the October 18 tour , which highlighted new economic development projects, businesses and organizations across the City of Joplin. Dr. Laura Rosch, Joplin campus dean, provided an update to the group on the College of Osteopathic Medicine and planned College of Dental Medicine. Additionally, the tour incorporated augmented reality technology to virtually show projects currently in development, including the KCU College of Dental Medicine. Read more about the tour in the Joplin Globe.
KCU Partnership Provides Vision Care to Hundreds of Underserved Youth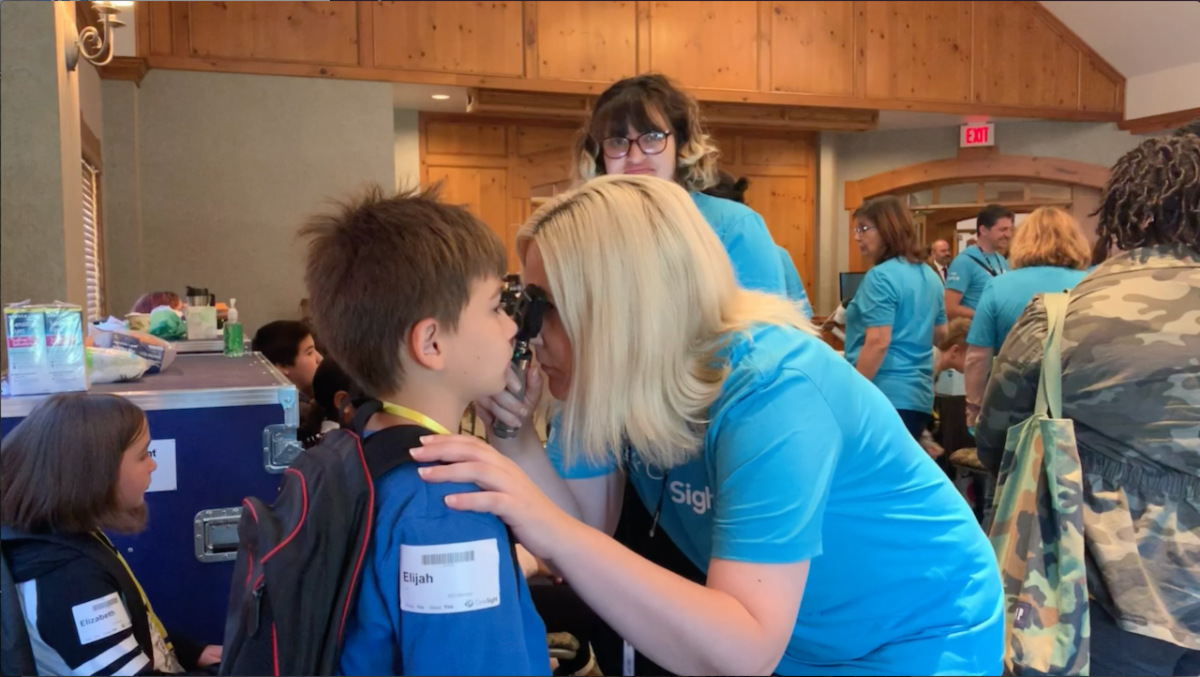 KCU helped bring vision care exams to 662 children, who otherwise would not have received this essential health care. Partnering with OneSight Mobile Vision Clinic, our Score 1 for Health team worked with the organization to provide a site for the local clinic, which was held on the KCU campus October 7-11. As a result, an astounding 576 children left campus with glasses and the gift of improved sight; another 34 were diagnosed with severe vision problems and were sent to an offsite lab, with 13 children referred to ophthalmologists for specialized care. Watch the local TV coverage on KSHB. Learn more about OneSight.
Alumnus Karen Nichols, DO, Named Chair-Elect for ACGME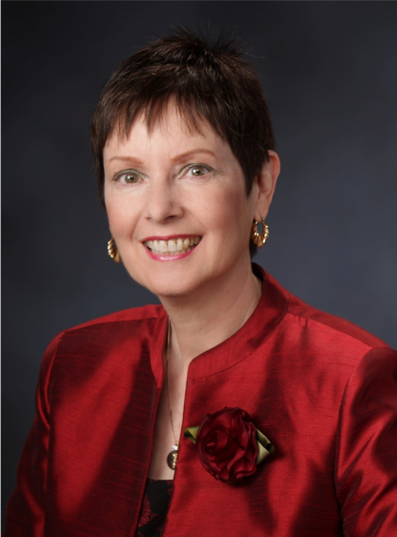 Dr. Karen Nichols (COM '81), was recently named Chair-Elect of the American Council on Graduate Medical Education (ACGME). She served as the board's vice chair the prior year. Dr. Nichols is the first DO to hold this position for the ACGME. The ACGME is an independent, not-for-profit, physician-led organization that sets and monitors the professional educational standards essential in preparing physicians to deliver safe, high-quality medical care to all Americans. Read more about Dr. Nichols' new position.
Local Radio Station Interviews KCU Assoc. Professor on Need for Mental Health Professionals of Color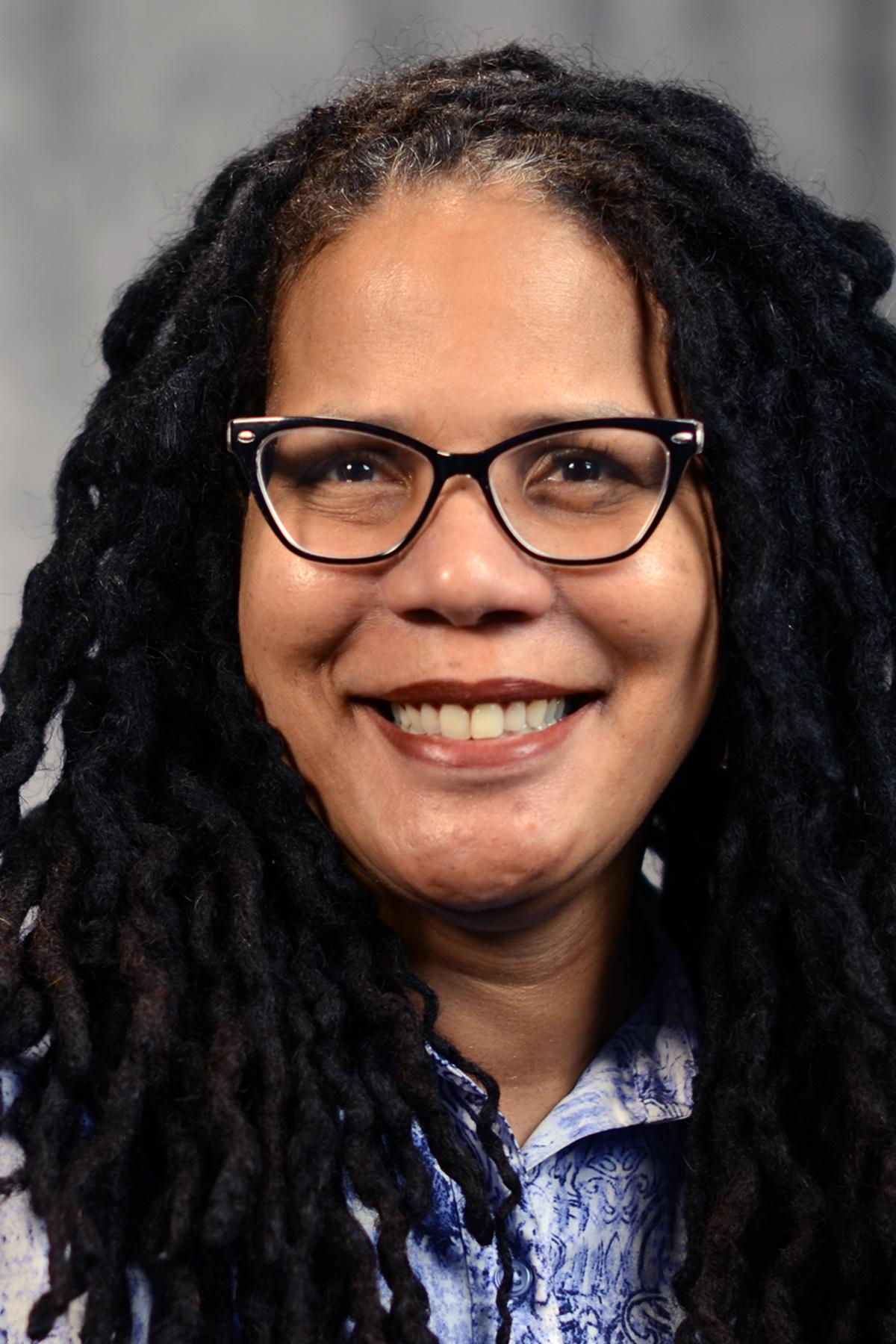 KCUR, Kansas City's National Public Radio (NPR) affiliate, recently interviewed KCU Assistant Professor Kirby Randolph about the shortage of mental health care providers and the particular challenges for people of color in Kansas City. While there is increasing demand in general for mental and behavioral health providers across the country, people of color can have even more difficulty accessing care, with far fewer practicing mental health professionals who are of color. As educators of clinical psychologists, KCU's awareness of these disparities and the need to help ensure we are training professionals who reflect, understand and have experiences similar to patients in the communities they'll serve is essential. Read or listen to the interview.
Student Publishes Breast Cancer Research in Prestigious Journal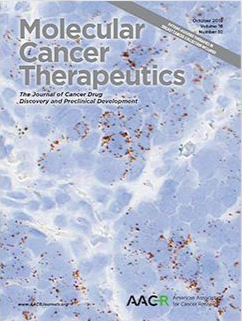 First-year medical student Andrew Sulaiman, PhD, arrived at KCU already having attained a doctorate of biochemistry. He now has his sites set on earning a doctorate of osteopathic medicine and the goal of becoming a physician-scientist. Dr. Sulaiman is the lead author of research recently published on subtype triple negative breast cancer (TNBC). The article,"Co-Targeting Bulk Tumor and CSCs in Clinically Translatable TNBC Patient-Derived Xenografts Via Combination Nanotherapy," appeared in Molecular Cancer Therapeutics, a journal of the American Association for Cancer Research (AACR). Read more about Dr. Sulaiman and his research.
Joplin Health Fair Provides Clinical Experience, CPR Training for KCU Students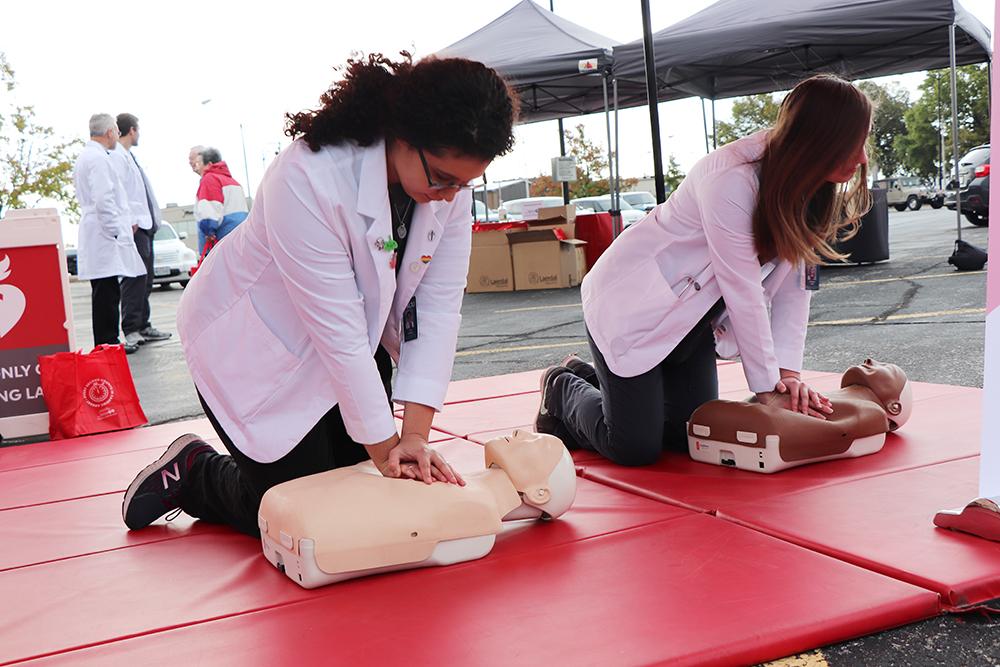 KCU-Joplin joined The American Heart Association (AHA), Community Clinic of Southwest Missouri, Missouri Southern State University and Anthem Blue Cross and Blue Shield Foundation to host the Hands-Only CPR Mobile Tour and Health Fair on October 9 in Joplin, Mo. During the health fair, KCU-Joplin medical students and MSSU paramedic students assisted the Community Clinic in offering influenza vaccinations. KCU students also conducted health assessments and provided health resources to attendees, as well as participating in the AHA's CPR trainings to learn how to administer hands-only CPR. Student Doctor Remington Gould was interviewed for a story by KSN-TV16 about her experience.
KCU Recognized as Top Employer in Higher Ed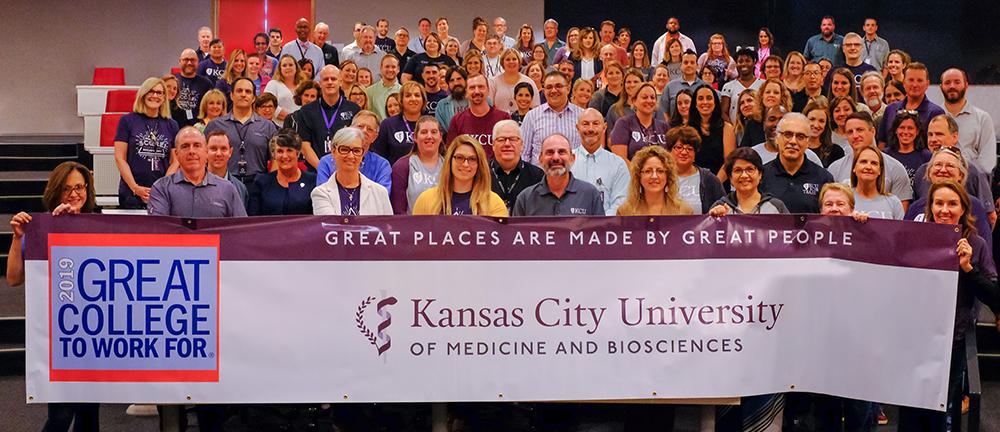 For the second consecutive year, KCU has been named a "Great College to Work For." During 2019, 236 institutions of higher learning participated in the two-part assessment. KCU was honored specifically for its compensation and benefits; and facilities, workspace and security. KCU is among 85 universities that were recognized with this prestigious distinction. Results of the survey were published in the Chronicle of Higher Education. Learn more and read the coverage in the Joplin Globe.
Read Additional Stories and the Latest Updates
We have more exciting news than ever before at KCU! In addition to the important updates included in this month's e-newsletter, be sure to check out the current issue of KCU Magazine and visit KCU News for other stories, such as: