In her book "Uncommon Candor", author Nancy Eberhardt describes tenacity as a fierce blend of determination, persistence and grit. This definition epitomizes third-year KCU Student Doctor Hannah Newland. An academic and athletic standout at Neodesha High School in Kansas, Hannah knew at an early age she wanted to become a doctor. For most young people, an unplanned pregnancy at the age of 16 would make fulfilling the dream of a career in medicine seem unattainable. However, Hannah's unshakable determination, persistence, and grit – and the support of her family – enabled her to not only pursue her dream but also to overcome extraordinary adversity along the way.
During her pregnancy, Hannah applied for and was accepted as one of the very first students into Missouri Southern State University's (MSSU) MSSU-KCU Early Acceptance Program (M-KEAP), previously Yours to Lose, an accelerated curriculum designed to prepare students for early acceptance into the KCU College of Osteopathic Medicine.
"Knowing I could stay in Joplin near my family and that I would be able to complete my degree in less time made all the difference. It was a wonderful opportunity, and it came at the perfect time," said Hannah.
When it was time to deliver her baby, Hannah had to rely, once again, on her tenacity as she navigated a journey riddled with uncertainty. She learned during labor that her baby had a serious heart issue. Soon after birth, Adelyn, nicknamed Ady, was transported to Children's Mercy Kansas City, where doctors confirmed a diagnosis of atrial fibrillation as well as atrial and ventricular septal defects. cHannah recalled the difficulty of staying behind as she recovered from the delivery.
"I had all these expectations about what it would be like when I finally got to meet my daughter, and then nothing went as planned. There were so many unknowns. It was an extremely scary time for me," she said.
When Hannah first arrived at Children's Mercy the next morning, she learned that doctors had to shock her newborn baby's heart twice to stabilize her heart rate.
"I was so very thankful for the great care Ady received, of course, but it was difficult to process all that had transpired in the hours following her birth, especially since I couldn't be there with her when it happened," Hannah recalled.
For the next week, the team at Children's Mercy cared for Ady as she continued to make progress. Hannah stayed nearby at Ronald McDonald House Charities of Kansas City, where staff and volunteers made sure she had transportation to and from the hospital, nutritious meals and the comforts of home. Finally able to start adjusting to a bit of normalcy, Hannah and Ady returned home to Neodesha with a treatment plan and a full slate of follow-up appointments on the calendar. Eventually, Ady's ventricular septal defect closed on its own. In the meantime, Hannah graduated valedictorian of her class. She went on to complete her biology degree with honors from MSSU in 2019.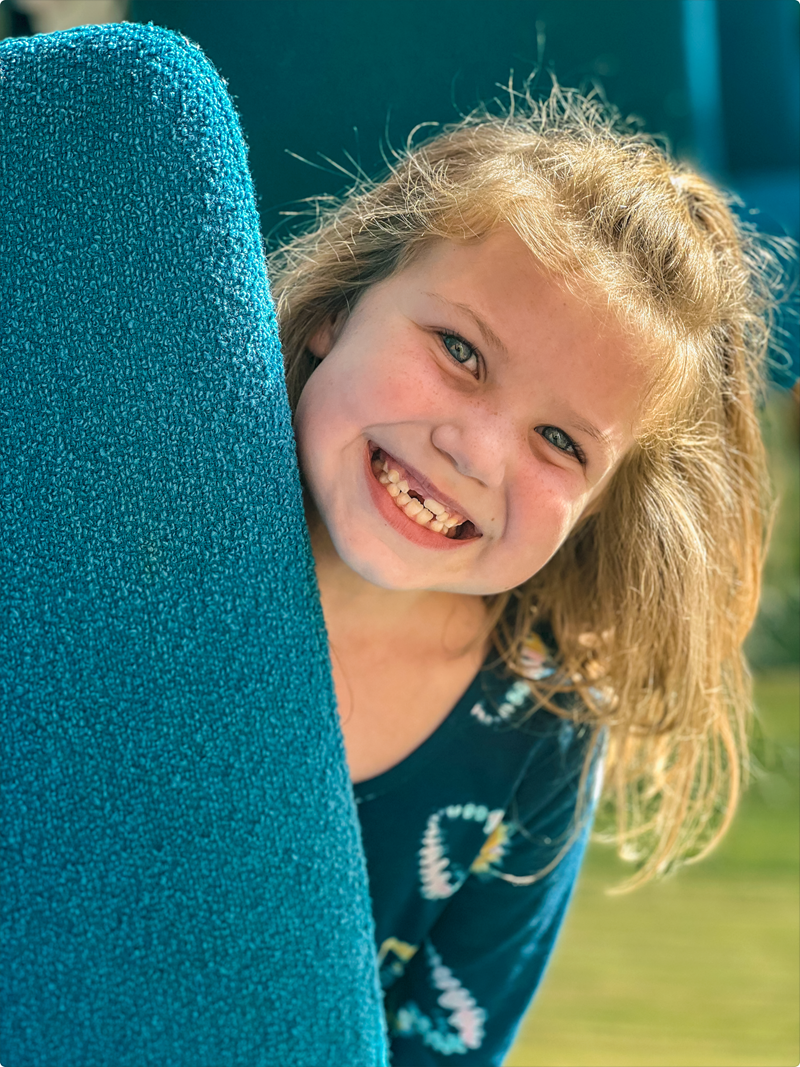 Today, Ady thrives and requires only one yearly appointment with her pediatric heart specialist. She has a significant heart murmur that will need surgical intervention at some point but otherwise lives life as a typical energetic six-year-old. When her academic and clinical rotation schedules permit, Hannah gives back by volunteering at Ronald McDonald House of the Four States, serving families with children receiving care at local hospitals. She began volunteering for the organization in 2018 and will soon reach 500 hours of service.
"Hannah's unique role as both a parent who has used the services of a Ronald McDonald House and a volunteer who serves as a house manager, mentor and ambassador make her a wonderful advocate for our organization and the families we serve," said Annette Thurston, executive director Ronald McDonald House of the Four States. "As a young mother who experienced firsthand the stress and worry that comes with having a sick child, Hannah provides strength and hope in the most caring, loving and empathetic manner to our families."
Hannah hopes the adversity she has overcome will make her a better doctor. "Looking back on it now, I wouldn't change one thing about my journey. It has made me who I am, and I cannot imagine my life without my Ady and the obstacles we have overcome together," she continued. "My experience as a young single parent has helped me develop deeper empathy for others, and I hope it will allow me to serve my future patients in profound ways."
To read more stories from the KCU Magazine, click here.