Clinical Psychology Doctoral Program FAQs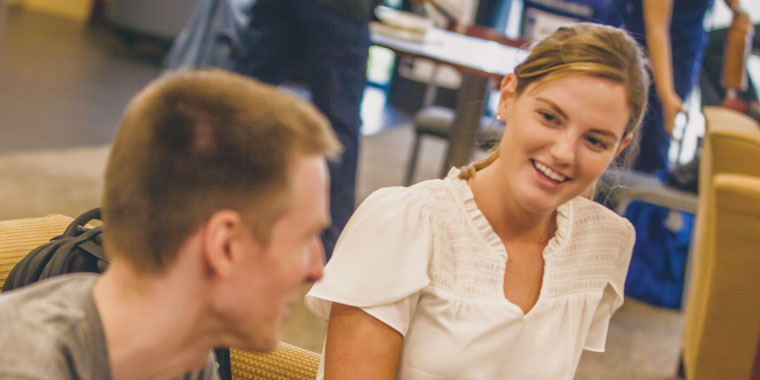 ---
What is the class size of the program?
As our program and faculty grow, so will our student body. Regardless of the class size, we'll work to maintain a student to faculty ratio that provides you the mentorship you need to be successful. The current faculty to student ratio is 1:10.
How long is the program?
The program is five years. You'll be on campus for the first four years, receiving a mix of didactic learning and hands-on clinical experiences called practica. You'll spend your fifth year off site on a 2,000 hour, 12-month internship.
Where are clinical rotation sites?
Our clinical sites will provide you with wide-ranging clinical and assessment experiences in order to prepare you to be well-rounded psychologists. Sites may include hospitals, community health centers, outpatient clinics, Veteran's Affairs Hospitals, Federally Qualified Health Centers, rural health centers and forensic sites.
Do I need to major in Psychology during my undergrad to qualify for the program?
While you are not required to major in Psychology during you undergrad career, 18 hours of psychology coursework is required. Please review the requirements page for further information.
What is the application process for the PsyD program?
Create an account and complete your application online. Then submit your application to KCU for review. Within the application, you will upload a resume/cv, three letters of recommendation and unofficial copies of your test scores or transcripts. Please see additional application requirements.
What is the difference between a PsyD and a PhD in Psychology?
Doctoral programs in Psychology differ in the type of doctoral degree awarded. The two most common doctoral degrees are the PhD (Doctor of Philosophy) and the PsyD (Doctor of Psychology). Programs in colleges of education may offer the EdD (Doctor of Education) degree.
The PhD is generally regarded as a research degree. Although many professional psychology programs award the PhD degree — especially those in university academic departments — these programs typically have a greater emphasis on producing new knowledge and engaging in research.
The PsyD is a professional degree in psychology (similar to the MD in medicine or a JD in law). Programs conferring the PsyD degree focus heavily on the application of psychological science to provide a service to individuals or groups.
Can students from the PsyD program apply for the DO program?
No. Students who are interested in the College of Osteopathic Medicine should apply directly to the DO program.
Will the PsyD program be offered at the Joplin campus?
No. Currently the PsyD program will only be offered at the Kansas City campus.
Is KCU's PsyD program accredited?
KCU is regionally accredited by the Higher Learning Commission of the North Central Association of Colleges and Schools.
Our Psy.D. program has initiated the multi-year process of seeking APA accreditation.
In May 2018, we received "Intent to apply" status from the APA Commission on Accreditation after program document review. KCU has submitted an application for "accreditation, on contingency" in Fall of 2019 and in May 2020 was granted a site visit to take place in late Fall 2020. The "Intent to Apply" status will expire in May 2021.
*Questions related to the program's accredited status should be directed to the Commission on Accreditation:
Office of Program Consultation and Accreditation
American Psychological Association
750 1st Street, NE, Washington, DC 20002
Phone: (202) 336-5979
Email: apaaccred@apa.org
Website: www.apa.org/ed/accreditation