Center for Medical Education Innovation
Redefining Medical Education
In 2020, Kansas City University (KCU) opened its new Center for Medical Education Innovation (CMEI), a 54,000 square-foot facility where medical education transitions imagination to reality.
This one-of-a-kind teaching facility allows students to learn by doing through the use of virtual reality (VR) and augmented reality (AR) technology. In as early as their first year at KCU, medical students can learn how to evaluate, diagnose and treat patients in repetition with real-world simulation. Currently, students experience two non-specific simulations during each of their first two years. At KCU's CMEI students will experience 30-40 curriculum-based simulations by the time they reach third-year clinicals. Giving students the opportunity to practice lowers the risk of medical errors and patient harm.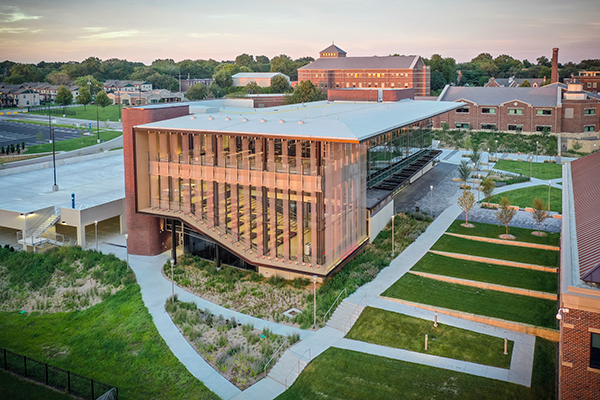 In addition to the VR and AR technology, the CMEI will house ICU simulation sites, medical robots, 22 standardized patient rooms, and a 70-bay lab for physical diagnosis and osteopathic manipulative medicine (OMM). No other medical school in the country has this extent of application-based technology under a single roof.
Making Classroom Walls Disappear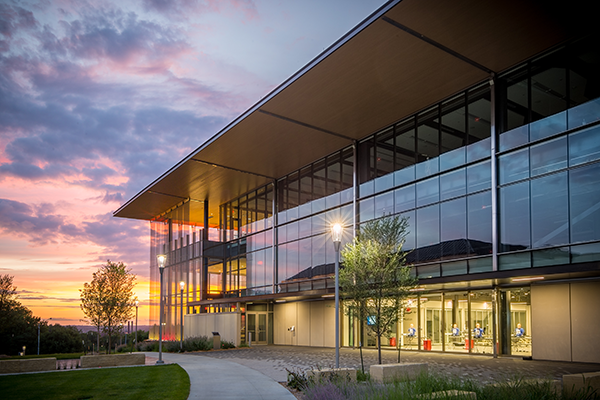 The CMEI's reach extends beyond KCU student education. Along with community partners, KCU will host CME training for rural communities and cultivate STEM interest in underserved and rural school children.
In this hi-tech environment, classroom walls will disappear by removing the barrier of geography through the use of the virtual learning environment. Imagine a scenario in which a first-year student enters a virtual operating room surrounded in real-time by a student at KCU's Joplin campus, a resident in Florida and a faculty member on a medical mission trip in Kenya. Students will experience hands-on VR and AR training that mirrors everyday clinical challenges faced by physicians. These tools enhance retention, allow students to share experiences, increase the mastery of skills and push the boundaries of learning.