College of Dental Medicine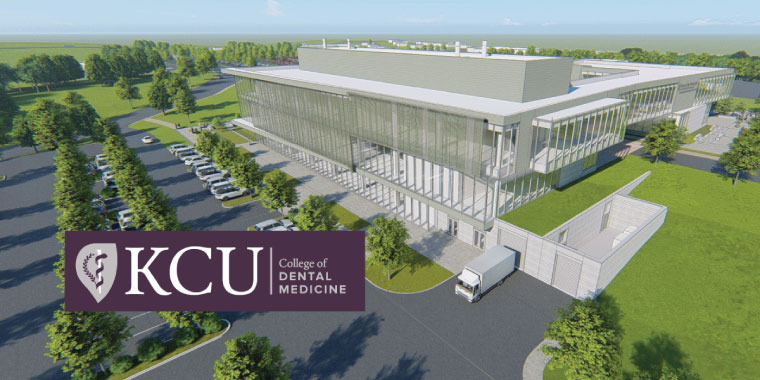 ---
KCU anticipates breaking ground for a new College of Dental Medicine on the KCU-Joplin Farber McIntire Campus in spring 2021, and welcoming the first class of 80 students in 2023. Once fully enrolled, the college will have 320 students each year. The college will use a team-based, comprehensive care general practice model.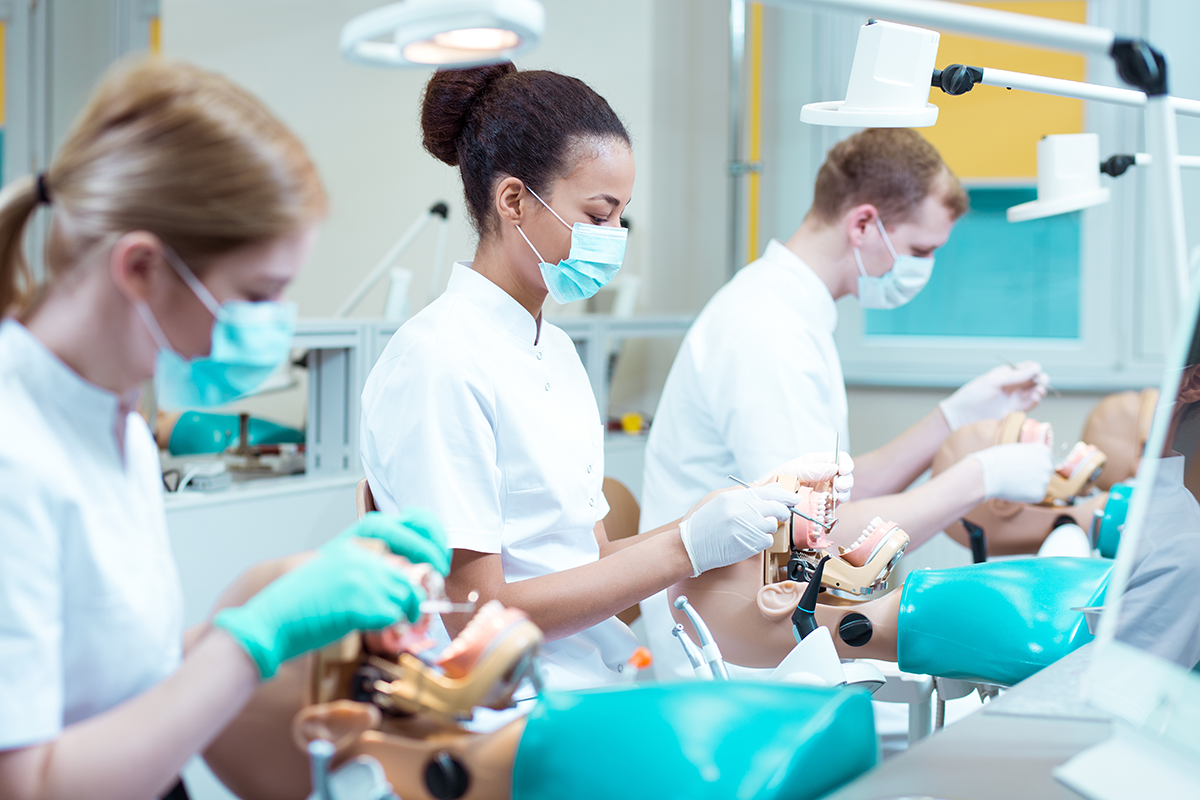 Working under the supervision of faculty preceptors, fourth-year dental students will provide comprehensive oral health care in clinical partner sites to underserved patients throughout Arkansas, Oklahoma, Missouri and Kansas. The College of Dental Medicine expects to provide an additional 40,000 to 50,000 patient visits annually, helping to increase access to oral health care for individuals and families in need. Recruiting students from rural areas and increasing their awareness of the effects of oral health disparities have on learning and employment, may improve the likelihood that KCU's graduates will establish practices in underserved areas.
Northwest Arkansas, Southwest Missouri, Southeast Kansas and Northeast Oklahoma have fewer dentists per capita than most areas in the United States. This multi-state region within a 125-mile radius of Joplin, Mo., has an immediate and critical need for more dentists, specifically in rural and underserved communities. *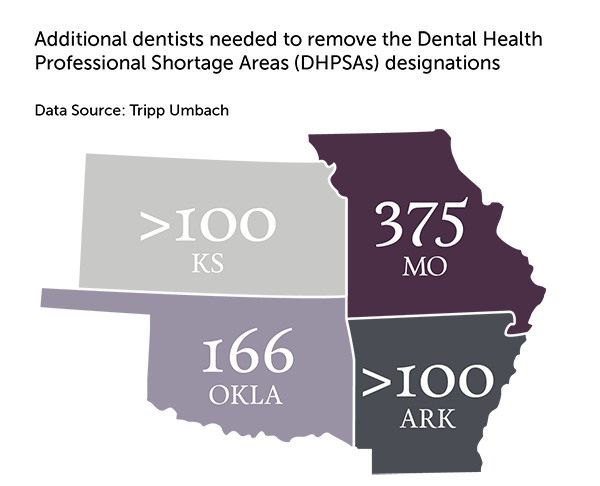 KCU's College of Dental Medicine will address the significant and growing oral health needs of the four-state region. With only three dental schools in the entire area, there is a challenge in training an adequate number of dentists to help meet these needs. Nearly all counties within a 125-mile radius of Joplin qualify as Dental Health Professional Shortage Areas (DHPSAs) by the U.S. Health Resources and Services Administration (HRSA).


Significant funding for the project comes from the generosity of the Harry M. Cornell, the Sunderland Foundation, Dr. Larry McIntire and Mr. Rudy Farber and the Farber Foundation. If you're interested in supporting KCU's College of Dental Medicine, please click this link or the buttons below to donate or contact the Office of Advancement at alumni@kcumb.edu.
National Oral Health Need Facts
The demand for dentists national will outpace growth in the supply of dentists in 2025.
More than 46 million people in the US live in Dental Health Professions Shortage Areas (DHPSA) and lack basic access to dental care.
7,000 dentists are needed to eliminate these shortages and another 8,600 to have adequate care in 2025.
---
* Tripp Umbach Market Assessment for the Development of a Dental School on the KCU-Joplin Campus, April 2018.