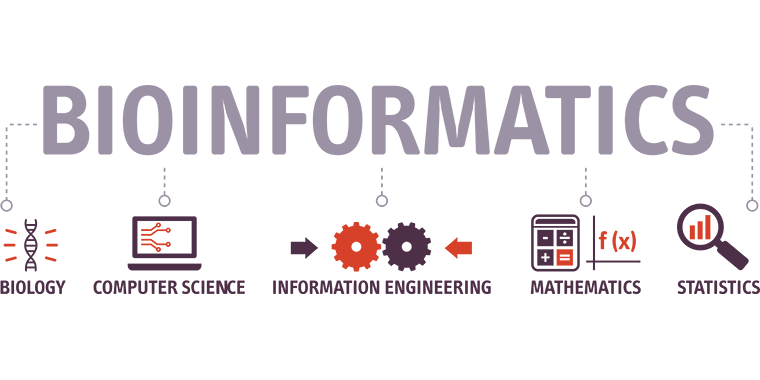 Bioinformatics is a field of science that uses resources, devices, and methods required to acquire, store, retrieve, and analyze biological and health-related data in the areas of genomics, transcriptomics, proteomics, sequence analysis and statistics.
---
Bioinformatics Research
KCU students in the Master's of Science of Biomedical Sciences two-year research program can choose a research emphasis in Bioinformatics.
Many of the latest advances in biomedical research have relied on cutting-edge computer software and systems. The goal of the Bioinformatics emphasis is to prepare students for careers in the biotech industry. This program will focus on using computer technology to solve real-world biomedical research questions and will provide students with an education in biology, computer programming, and biostatistics.
As part of the curriculum, students will conduct bioinformatics research with faculty at KCU and/or with partner institutions including Children's Mercy Hospital's department of oncology, department of pharmacogenomics, and heart center.
Students will work with a variety of bioinformatic tools that will have practical value for research in biomedical applications. In addition, the concepts of database design, software design and bioanalytical computer coding (like Python) used for big data analysis will be introduced.
The future of bioinformatics is limitless, especially as Big Data gets bigger and bigger, and as medical science continues to explore the use of data in analyzing, identifying and treating diseases. Read about The Future of Bioinformatics (science.org).
Bioinformatics Job Responsibilities
The average base salary of a career in bioinformatics is nearly $100,000. Here are only a few ways in which bioinformatics skills can be used:
Oversee a laboratory information management system (LIMS).

Design strategies for DNA, RNA, and protein sequence analysis.

Develop algorithms to support next-generation sequencing.

Conduct quantitative analysis of biological images.

Write code to run algorithms or develop software applications.

Evaluate drug candidates for their value as targeted therapies.

Assist in developing more efficient methods of food production.

Develop systems for analyzing terrain using remote sensor data.

Create data visualization for use in reports.