White Coating Ceremonies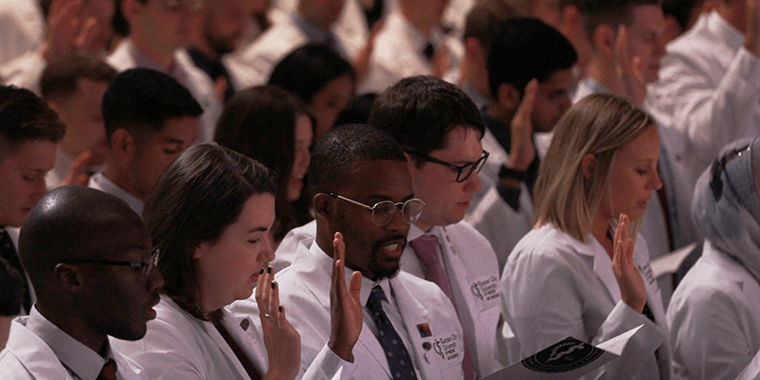 ---
The White Coating Ceremony is a traditional and symbolic event that marks your transition from pre-clinical studies into the medical profession and hands-on clinical practice with patients. It signifies your commitment to your medical education, future medical practice and adherence to the Osteopathic Oath.
College of Osteopathic Medicine
Click on your class below for details on the Kansas City and Joplin ceremonies.