Military Health Professions Scholarship Programs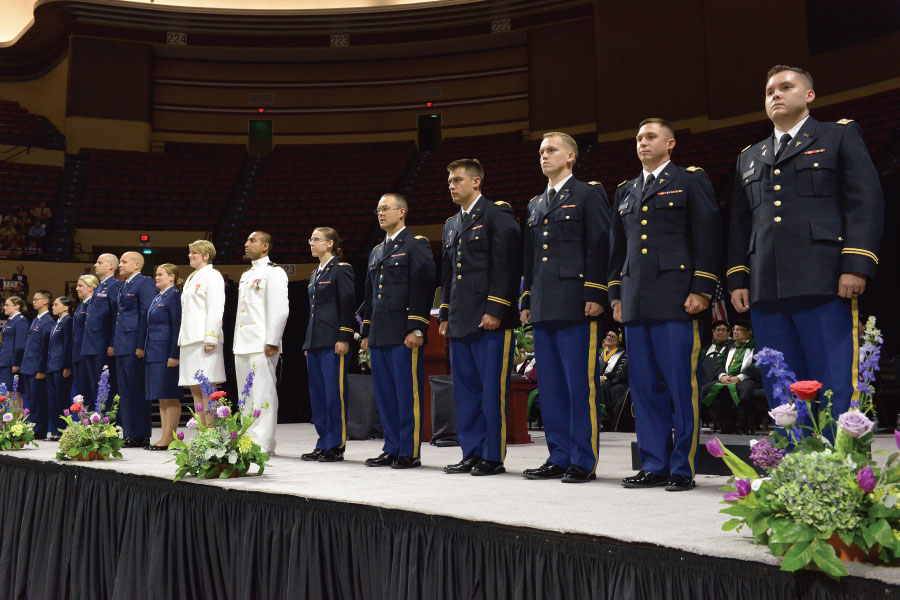 ---
The U.S. Department of Veteran Affairs (DVA), U.S. Army, U.S. Navy and U.S. Air Force offer a variety of military scholarships and loan repayment programs in exchange for military service.
Each program is different. Contact your branch recruiter for program details.
Veteran Educational Benefits
KCU is approved by the Department of Veterans Affairs (DVA) for the certification of students eligible to receive VA educational benefits, such as military scholarships and loan repayment programs.
To determine eligibility, contact the DVA and apply for education benefits (DVA Form 22-1990) or request a for change program or place training (DVA Form 22-1995) if you have previously used your benefits at another institution.
Once you are notified by the DVA of your eligibility to receive educational benefits, please submit your Certificate of Eligibility to the Financial Aid Office.
In order to certify your VA benefits, the KCU VA - Request for Certification form will need to be completed for each term you wish to use VA benefits.