Psychology Admission Requirements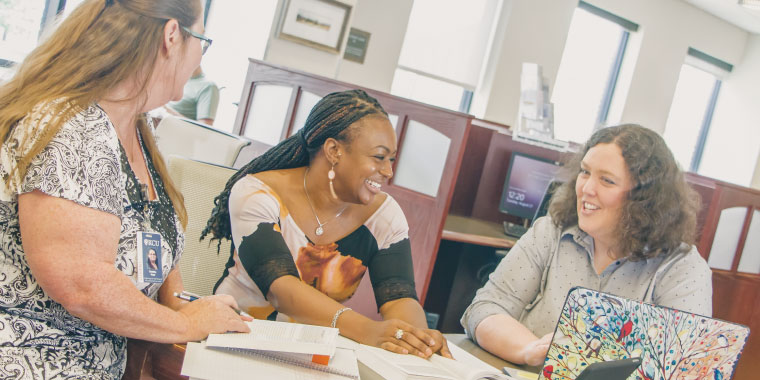 ---
Bachelor's degree from a regionally accredited college or university
GPA of at least 3.0 on a 4.0 scale
GRE Test Score. Scores are accepted three years prior to entry, i.e., for Fall of 2023 entry scores need to be May 2020 or later.
18 semester hours (27 quarter hours) of prerequisite coursework in psychology with a grade of C or better and must include the following courses:
Introduction to General Psychology

Human Growth & Development or Personality Theory

Statistics or Tests and Measurements
*All coursework must be completed no later than July 1 of the matriculation year.
Motivation for and commitment to mental health care as demonstrated by previous work, volunteer work or other life experiences (should be demonstrated on submitted resume/cv)
Oral and written communication skills
Additional matriculation requirements if an offer of admission is made
Supporting documents for an application file
Select applicants will be invited to interview on KCU's campus. Details about the interview dates and times will be sent out to applicants who are selected. Interviews will take place in the winter and spring.
Advanced Standing Requirements
Application Process
Students who have completed a master's degree in psychology may be eligible to apply for the Advanced Standing track. In order to request Advanced Standing, the applicant must first be accepted into the PsyD program. The applicant must submit their application for Advanced Standing no later than June 1 or six weeks prior to the start of the term, whichever comes first.
To apply, the applicant must submit a packet of materials to the Office of Admissions via email to PsyD@kansascity.edu. The following must be included for consideration:
Cover letter requesting A

dvanced

S

tanding

.
Syllabi for each requested course must be supplied and must include the content of the course, instructor's credentials, text and course requirements.
**Packet of materials may also be mailed to 1750 Independence Ave, Kansas City, MO, 64106, Attn. PsyD Admissions.
Students accepted into Advanced Standing will not be awarded a master's degree from KCU and will only be eligible for some of the Geropsychology courses offered by the KCU Clinical Psychology doctoral program.
Students will be notified of their decision about Advanced Standing, once all materials have been submitted and reviewed. KCU reserves the right to grant or deny advanced standing to accepted applicants. KCU has a cap of 5 Advanced Standing students per cohort and applications will be reviewed on a first-come, first-served basis.
Transfer Credit Policy for Advanced Standing
Transferred course credits must be from a regionally accredited school and must have been at the graduate level.
No more than 10 credit hours may be transferred.
No credit hours for practicum will be transferred.
Students must demonstrate completed course equivalency for all of the following:
PSYD 104 Psychopathology or PSYD 107 Ethical & Professional Issues in Psychology
PSYD 130 Research Methodology I

PSYD 141 Psychological Development II: Adolescents and Adults
PSYD 162 Clinical Appraisal & Interviewing
PSYD 202 Development of Racial and Ethnic Identity or PSYD 205 Social & Cultural Bases of Behavior

The grade achieved in the completed course and documented in the student's official transcript must be a "B" or better and the course must be taken within seven years of matriculation.
The course content submitted for transfer must be an essential equivalent to the KCU course; equivalence is determined via a review of the syllabus by the KCU PsyD Program Director.