During National Hispanic Heritage Month, KCU's Medical Spanish Club and Student Government Association collaborate to recognize the contributions and influence that Hispanic Americans have made to American society. KCU students share how their heritage has influenced their call to medicine and what it means to advocate for the Latinx community.
Sirai Ramirez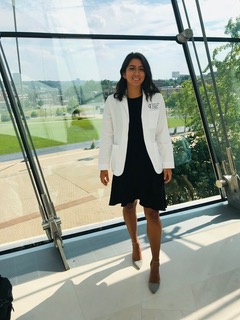 My parents were immigrants from Mexico and Peru. They raised me as a hard worker and taught me the meaning of grit and leading by example. Pursuing a medical career is difficult, however, as a young Hispanic woman, I had to confront difficult realities about my path toward medicine.
My family came from a poor background and did not understand the U.S. school system well. It took a higher level of initiative and ambition for me to aim for higher goals.
I was drawn to medicine to add to the force of future Hispanic physicians and to be a resource for minority populations. My parents worked so hard for me. I envision giving back to my community by providing the best health care I can and being compassionate and understanding of different situations.
---
Elisa Chaparro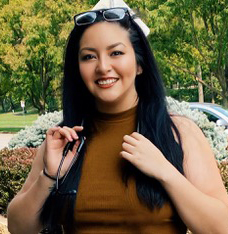 I was forced to leave my parents behind in Mexico at age 13. My family was impoverished and could not afford my education. My father did not have a formal education because of his socioeconomic status, so he emphasized taking advantage of opportunities.
I chose medicine due to my family's financial shortcomings. Health issues were brushed under the rug, not because they didn't want to address their health concerns, but because they lacked resources to do so. Some relatives were denied at health facilities because they could not afford immediate treatment.
Growing up, I didn't have a mentor to show me the ropes or someone who genuinely loved their occupation. I want my family to have that role model and for my parents to know I worked hard to make a career of something I love - caring for others.
---
Paula Benavides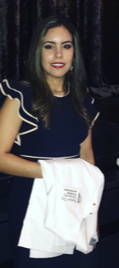 I think my heritage has created a big sense of urgency and responsibility to become a physician. My community needs more Spanish speaking providers who can understand their needs and develop trust. I feel the weight of this on my shoulders, which drives me to persevere academically regardless of how difficult this is.

My favorite tradition is Las Novenas. Nine days before Christmas, we take turns hosting novenas. It is a gathering involving the community where we eat traditional food, sing Christmas songs and pray. It is nine consecutive days of spending time together and having fun.

I am obsessed with fried plantains! My favorite recipe is tostadas. You cut a green plantain in thirds and fry it, then you pull it out and smash it and fry it again! You top it with chicken or beef and different sauces, it is amazing!
---
Sabrina Demaestri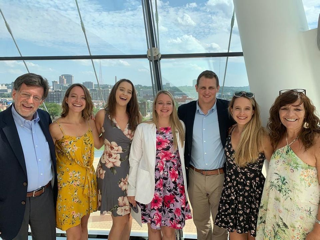 As daughters of Argentine immigrants, our parents emphasized the importance of bilingualism and strong connections to our roots to shape our identities, and to build the impact we could make on whatever communities where we live and work. As a future Latina physician, it is my top priority to serve a population of Spanish-speaking patients, who might otherwise face language barriers in accessing health care. I will always be grateful to my parents who made sure to give me every opportunity they could, and who insisted we speak Spanish at the dinner table — todo es posible, gracias a ustedes!
---
Brandon Bautista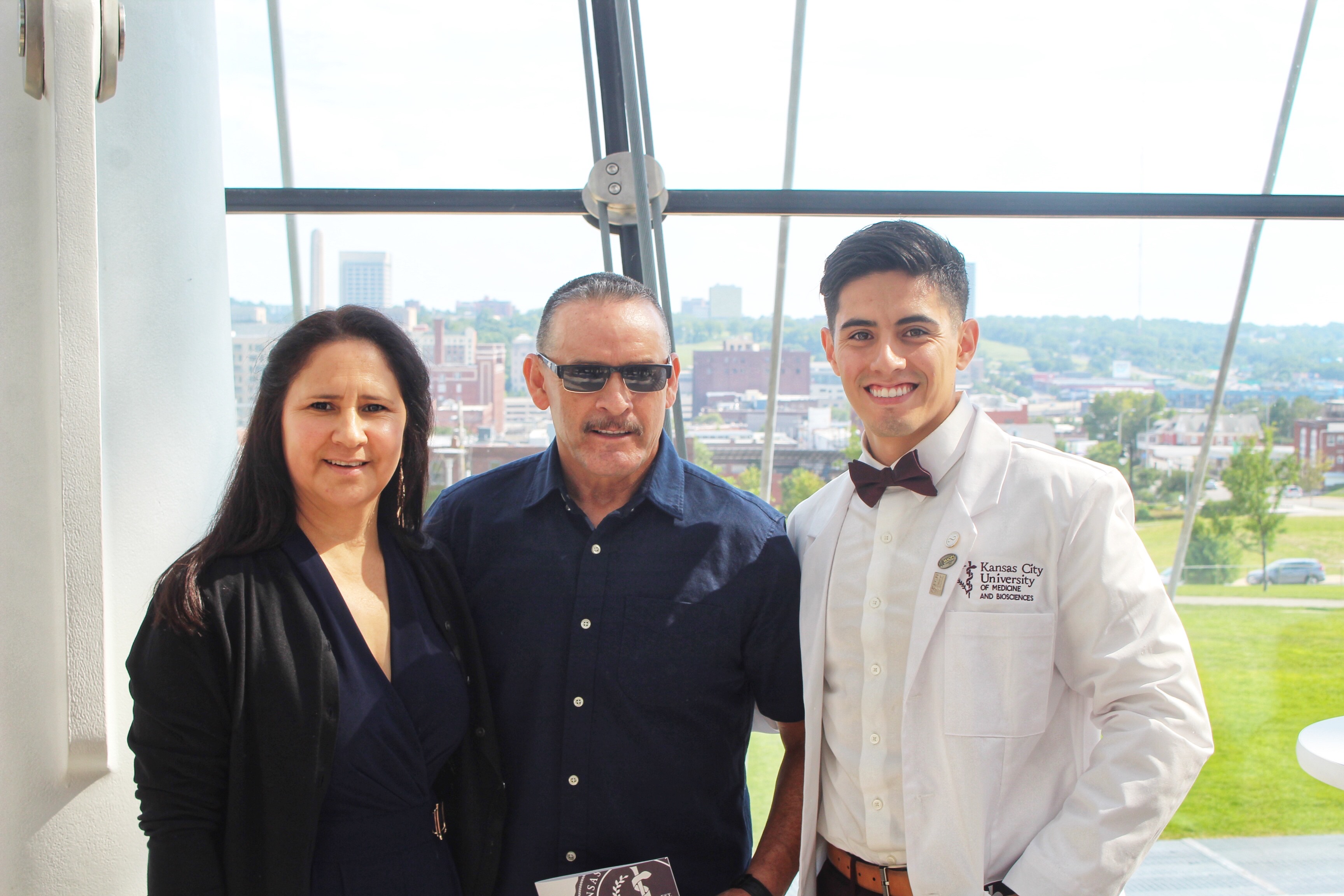 My parents both emigrated to the U.S. at a young age and worked hard to put food on the table. I remember as a kid when I would tag along with my dad as he went to the agricultural fields in California. I saw a sea of lettuce picked by immigrants from different Latin American countries. I recognized the fighter spirit of our ancestors. I work hard when I embark on a new task, and it's something I learned because I was constantly surrounded by this work ethic.

I remember going to doctors' appointments with my parents and having to translate. I still remember the first time we had a doctor who spoke Spanish. It brought relief to my parents, and it made for a healthier encounter. One day I will be somebody's first Mexican doctor, or somebody's first Spanish speaking doctor. It's a humble reminder that there is much more work to do. This is why I am passionate about being a medical student and I am extremely blessed to be at KCU.
My favorite Mexican tradition is something we simply call "carne asada." It's just family getting together and grilling thin strips of steak, along with rice, beans, guacamole, and all things delicious. There are always family gatherings with different main dishes, but when someone says that carne asada is the main dish, everybody's ears perk up.
---
Melissa Parlade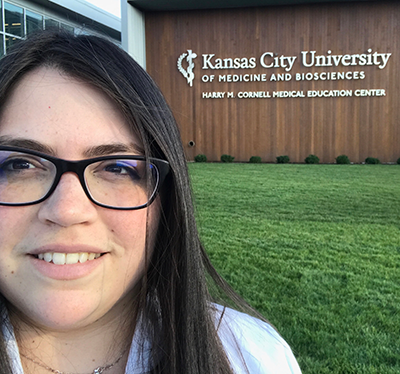 My family immigrated to the U.S. in the 1960s after making the decision to leave everything behind to escape the horrors of communism. I learned early on about how people in Cuba were abused and even killed for opposing the communist revolution.
My parents' and grandparents' generations have laid the foundation for me and others like me, who have benefited greatly from their sacrifices and the freedoms afforded to us in the U.S.A. Cubans grow up with a feeling of gratitude for what we have in this country. This gratitude contributed to my pursuit of medicine.
My culture has influenced my career decisions. I want to give back to the community who accepted my family and gave us the opportunity to build the lives we have today. As physician shortages grow and the population grows older, I fear many, especially non-English speakers in my hometown, will fall by the wayside. This is why giving back to my community as a health care provider is important to me, and I am grateful for the opportunity to be able to help in this capacity.
---
Ulysses Fernandez-Miro
Raised as a first-generation Spanish-Cuban American, I have developed a profound appreciation for America's freedoms, thanks in part to my family's struggles with communism. As a result, I grew up wanting to serve my community, keeping the glory of my God and my country's freedom and welfare at the forefront. My Hispanic heritage has bolstered my ability to view people as the multifaceted individuals they are while seamlessly embracing the multiracial world we live in today. As a KCU medical student, I look forward to the opportunity to make a difference in America's health care system by promoting communication and encouraging the realization of our freedoms in the health care arena. Thanks to my diverse Caribbean and Mediterranean family, I am proud to contribute my nugget of diversity to the great nation I serve.