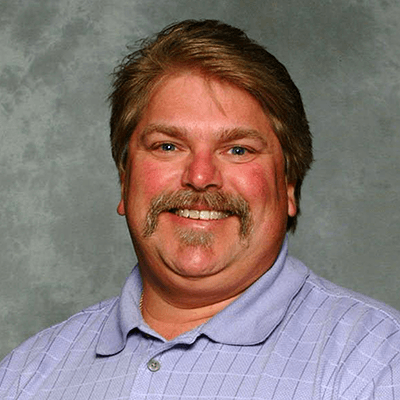 KCU celebrates National Osteopathic Medicine Week with a special message from Dr. Kevin Treffer, KCU-Kansas City associate professor and chair of Osteopathic Manipulative Medicine.
This profession has come from the mind and actions of A.T. Still, MD, DO, to the many thousands of DOs caring for the people of this country on a daily basis. I am thankful to be a third-generation osteopathic physician in my family. I am thankful for the opportunity that KCU gave me to train here and to be a part of training so many osteopathic medical students for almost 29 years. I am proud to be a physician that sees the patient in a distinctive manner, incorporating body, mind and spirit into the evaluation and management of their personal issues. The osteopathic approach of addressing the biomechanics, neurologic, respiratory/circulatory, energetic/immune, and psychosocial aspects of the clinical presentation of every patient is what makes this profession truly unique.
My father had a saying that he would tell me when I was going out for the evening, "Remember your name!" To my fellow DOs, similarly I say, "Remember your training!" Be an example to those coming behind you. Be an osteopathic physician guided by these principles and utilizing Osteopathic Manipulation Treatment (OMT) to address the five-model approach to osteopathic medicine in the care of your patients. To those of you who teach basic sciences in the profession, I say thank you for helping us understand how the body functions - without this knowledge, there is no clinical practice. The foundational knowledge you teach is brought with us into the room in every patient encounter. Whether you know it or not, you are laying the foundation for the five-model approach to osteopathic medicine, teaching us how the body, mind and spirit integrates.
As we move forward, working to exit this pandemic, the new paradigm of medical education is being forged. New technologies and new curricular processes are being developed to help our learners and graduates better understand how to effectively treat their patients. I hope to see these technologies further incorporate musculoskeletal aspects in the patient scenarios, inclusive of the five-model approach to osteopathic medicine. My dream is of a world where all health care providers are practicing osteopathic medicine, but I would be satisfied knowing the increasing numbers of DOs in this country would be actively doing their part to further this distinctive profession in the spirit of Dr. Still.
I am very proud to be a DO, a graduate of KCU-COM, and a faculty member in the Osteopathic Manipulative Medicine department. We stand on the shoulders of giants who came before us, to pave the way for what this profession has become. As we celebrate National Osteopathic Medicine Week, know that what you are studying, or teaching, or practicing makes a difference in the lives of so many individuals and families, now and into the future. This is what the dream of Dr. Still has become today and I believe he would be amazed.
Happy National Osteopathic Medicine Week