Congratulations to Student Doctor Parker Adams and Student Doctor Bryan Clements, who have been named as the Student DO of the Year for KCU's Joplin and Kansas City campuses, respectively.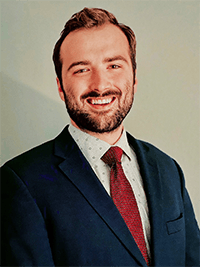 Student Doctor Adams has made many contributions to the KCU-Joplin campus and Joplin community. He served as a Teaching Assistant and the founding president of the Joplin campus Missouri Association of Osteopathic Physicians and Surgeons club, and he helped develop a mentorship program with Joplin's North Middle School. In recognition of his leadership, Student Doctor Adams was recently nominated for the AOF Karen J. Nichols, DO, LEAD Scholar Award. Student Doctor Adams is expected to graduate from KCU's College of Osteopathic Medicine in Spring 2021.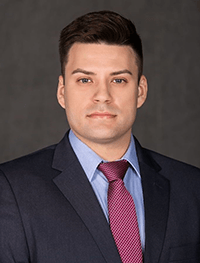 Student Doctor Clements represents KCU's Kansas City campus with a track record of impactful leadership, extensive research, and meaningful community service. He served as an Osteopathic Manipulative Medicine Fellow, Executive President of Student Government Association, and a health specialist for the Centers for Disease Control's national contact center (CDC-INFO). Student Doctor Clements is a member of the Gold Humanism Honor Society. He is expected to graduate from KCU's College of Osteopathic Medicine with a dual degree in bioethics in Spring 2021.
Kansas City University is immensely proud of the achievements of these two student doctors, which truly exemplify our mission of improving the well-being of the communities we serve.
About the Student Doctor of the Year Award
Each year, the Council of Osteopathic Student Government Presidents (COSGP) honors leadership, commitment to community service, dedication to the osteopathic profession, professionalism, and the embodiment of the osteopathic philosophy with the Student DO of the Year Award. Recipients from each college of osteopathic medicine are considered for national recognition through COSGP.