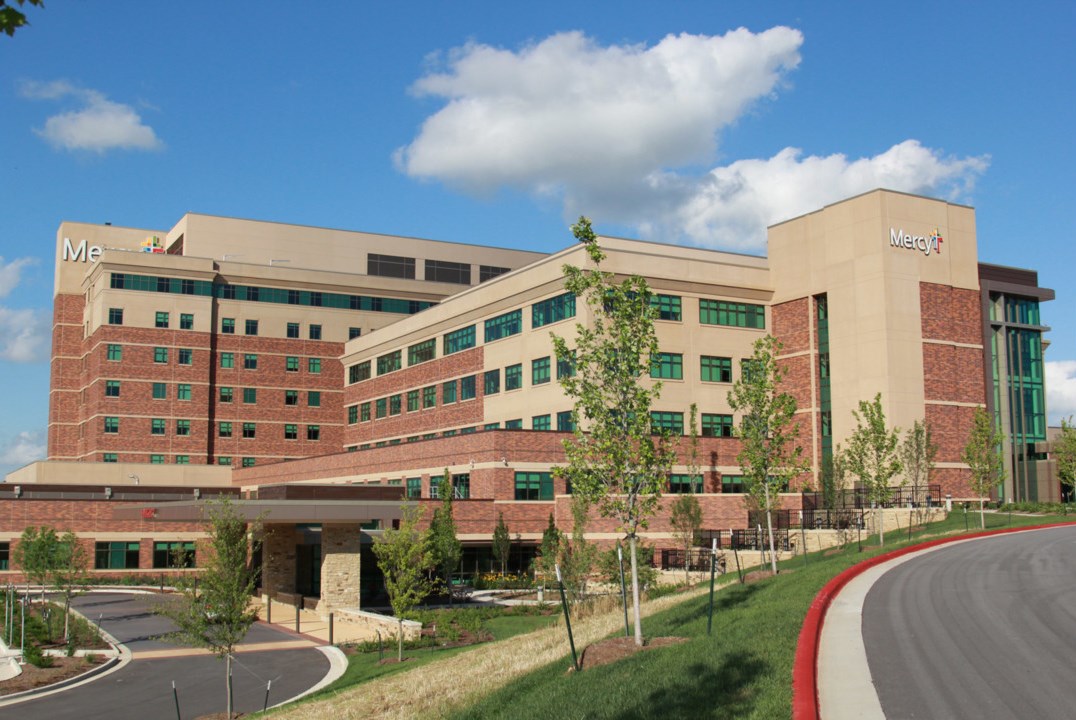 ---
Core Site assignments are for year three only. Clerkship placement during year four is based solely on the site's availability and approval. Students must follow the scheduling protocols outlined by the location and the Clinical Education Guidelines.
Mercy Hospital is a not-for-profit hospital located in southwest Missouri. Inpatient facilities are located on three campuses: Mercy Hospital Joplin in Joplin, MO, Mercy Specialty Hospital Southeast Kansas in Galena, KS and Mercy Hospital Carthage in Carthage, MO. The system service area serves a population of 500,000 lives. The medical staff is comprised of more than 300 physicians. Mercy Hospital Joplin is a 242-bed facility with Level II trauma designation complete with state-of-the-art technology and equipment from imaging to laboratory to the operating rooms and the cancer center for faster diagnostics and treatment. An integrated electronic health record system connects patient care within the hospital, across Joplin and throughout Mercy, coordinating care to ensure healthier patients while eliminating testing duplication.
Mercy is the seventh largest Catholic health care system in the U.S. and serves millions annually. Mercy includes 10 acute care, managed and specialty hospitals (heart, children's, rehab and orthopedic), more than 900 physician practices and outpatient facilities, 43,000 co-workers and more than 4,100 Mercy Clinic physicians and advanced practice practitioners in Arkansas, Kansas, Missouri and Oklahoma. Mercy also has clinic, outpatient services and outreach ministries in Arkansas, Louisiana, Mississippi and Texas.
School Affiliation
KCU College of Osteopathic Medicine
Hospital Statistics
Total Beds - 242
Admissions - 10,239
ER Visits - 38,431
Outpatient Visits - 163,971
Births - 1,187
Inpatient and Outpatient Surgeries - 5,404
Trauma Center - Yes, Level II
DOs on Staff - 65
MDs on Staff - 226
Third-Year Clerkships
Behavioral Health(1 month) Inpatient/Outpatient
Child and Adolescent Health(1 month) Inpatient/Outpatient
Family Medicine (1 month) Outpatient
Internal Medicine (2 month) Inpatient/Outpatient
Surgery (2 months) Inpatient/Outpatient
Women's Health (1 month) Inpatient/Outpatient
This site schedules clinical experiences in one month increments.
Third-Year Selectives
These are clinical experiences completed in addition to the third-year core clerkships. The student may have some ability to choose from a list of available selective clerkships. The Core Site determines the selective clerkships available based on the resources at the Core Site. If applicable, selective opportunities will be communicated to students at the core site's discretion after the match.

Selective clerkship opportunities are not available away from the Core Site during the third year. Exceptions to this policy may occur for students officially enrolled in the Military and Global Health Tracks or completing third-year selective(s) away from the Core Site as part of the Specialty Track requirements.
Residency Information
Mercy Hospital Joplin is not accredited for Graduate Medical Education at this time; however, there are residency programs available in the region through Freeman Health System, CoxHealth and Mercy St Louis.
Resources & Benefits
Facility Resources: Students have access to computers, dining room, internet, medical library, phones, printers, secured storage area, shower, study space and WiFi while on duty at the hospital
Meal Benefits: $8 per meal allowance available to medical students in the cafeteria while on duty at the hospital (meal allowance not available in Carthage)
Visiting Student Housing: Housing is unavailable at this time
Duties & Opportunities
Student Duties: Students are required to participate in rounds, night call and weekend rounds as assigned
Didactic Opportunities: Students are required to participate in all scheduled didactic sessions (1-2 per week plus additional skills labs and CME)
Unique Site Characteristics
BLS certification must be current

Clerkship application and onboarding required

Global Track and Military Track must communicate third-year clerkship obligations to site as soon as the Clerkship Match Process is finalized
Military Track Students must communicate third-year clerkship obligations to site as soon as the Clerkship Match Process is finalized
Orientation provided prior to the first clerkship
TB Mask Fit provided by the hospital (no cost to core students)
TB screening required annually for incoming students (only two-step skin test or blood test accepted)
Once the Clerkship Site Match is finalized for your class, KCU Clinical Education will notify students when contacting clerkship sites directly is permitted.
Contact Information
Contact Clinical Education
Core Site Contact: Angela Kennedy
Director of Medical Education: Shari Smith, DO
Additions or changes to this site's information may occur at any time - information last updated 10.27.2022