St Francis Campus - Univ of Kansas Health System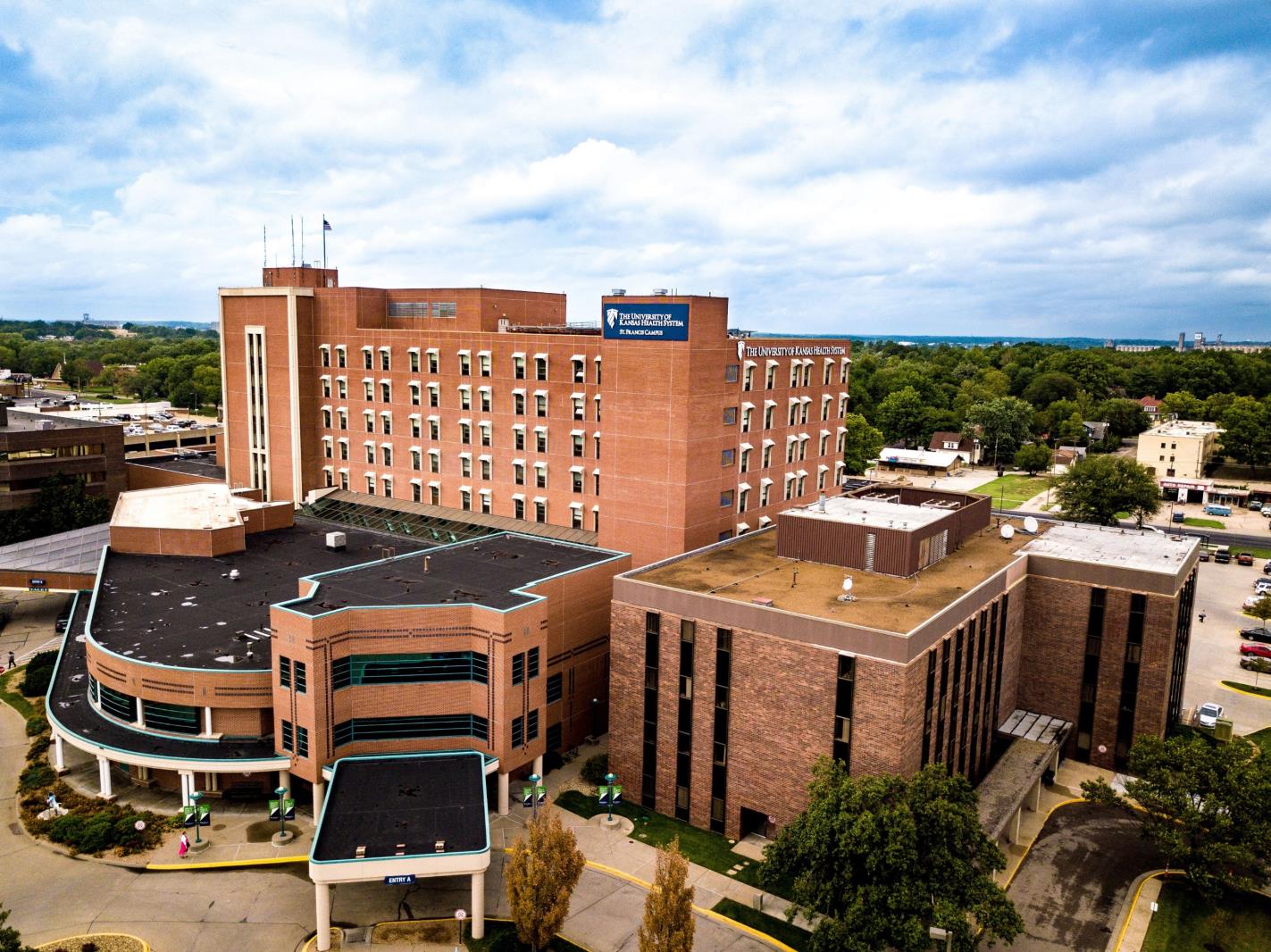 ---
Core Site assignments are for year three only. Clerkship placement during year four is based solely on the site's availability and approval. Students must follow the scheduling protocols outlined by the location and the Clinical Education Guidelines.
The University of Kansas Health System St. Francis Campus is proud to be a part of a long legacy of high-quality, compassionate care. For more than 100 years, the hospital has combined compassionate care with lifesaving technological advancements to our patients and the communities served. Today, the hospital has 378 licensed beds, a history of technological advancements, and a generous and supportive community.
In 2017, through a partnership between Ardent Health Services and The University of Kansas Health System St. Francis embarked on a new era. Ardent is renowned for its outstanding record of community investment, leading edge technology, and healthcare achievements. The University of Kansas Health System is known for its medical and surgical advancements, quality of care, research, and expansive provider network. Both organizations are dedicated to building healthier communities through world-class health care. With our new name we began a new chapter. One that celebrates and preserves this institution's rich legacy while evolving to meet the challenges of today. With a shared commitment to quality and unwavering dedication to our patients, we endeavor to strengthen and grow the system for future generations.
School Affiliations
KCU College of Osteopathic Medicine
Hospital Statistics
Total Beds - 378
Admissions - 7,528
ER Visits - 34,879
Outpatient Visits - 221,900
Births - 866
Inpatient Surgeries - 2,017
Outpatient Surgeries - 4,101
Trauma Center - No
Providers - 390 +
Third-Year Clerkships
Behavioral Health (4 weeks) - Inpatient/Outpatient
Child and Adolescent Health (4 weeks) - Potentially completed away from Core Site
Family Medicine (4 weeks) - Outpatient
Internal Medicine (8 weeks) - Inpatient
Surgery (8 weeks) - Inpatient/Outpatient
Women's Health (4 weeks) - Inpatient/Outpatient
This site schedules clinical experiences in four-week increments.
Third-Year Selectives
These are clinical experiences completed in addition to the third-year core clerkships. The student may have some ability to choose from a list of available selective clerkships. The Core Site determines the selective clerkships available based on the resources at the Core Site. If applicable, selective opportunities will be communicated to students at the core site's discretion after the match.

Selective clerkship opportunities are not available away from the Core Site during the third year. Exceptions to this policy may occur for students officially enrolled in the Military and Global Health Tracks or completing third-year selective(s) away from the Core Site as part of the Specialty Track requirements.
Residency Information
Resources & Benefits
Facility Resources: Students have access to classroom with video conference capability, computers, dining room, internet, medical library, phones, printers, secured storage area, shower, study space and WiFi while on duty at the hospital
Meal Benefits: Students may receive meal benefits while on duty at the hospital in the physicians lounge
Visiting Student Housing: Unavailable at this time
Duties & Opportunities
Student Duties: Students are required to participate in night call, weekend rounds and weekend call as assigned
Didactic Opportunities: Students are required to participate in didactics as scheduled and provided on the KCU-Kansas City Campus
OMT/OPP Opportunities: Students are required to participate in OMM lab on the KCU-Kansas City Campus
Unique Site Characteristics
BLS and ACLS certifications must be current
Background check and drug screen required third year only
Global Track and Military Track students must communicate third-year clerkship obligations to site as soon as the Clerkship Match Process is finalized
Orientation provided prior to the first clerkship
TB screening required annually (only two-step skin test or blood test accepted)

Travel required to meet third-year residency clerkship requirement
Once the Clerkship Site Match is finalized for your class, KCU Clinical Education will notify students when contacting clerkship sites directly is permitted.
Contact Information
Contact Clinical Education
Core Site Contact: Andrea Isaia
Director of Medical Education: Jackie Hyland, MD
Additions or changes to this site's information may occur at any time - information last updated 10.27.2022