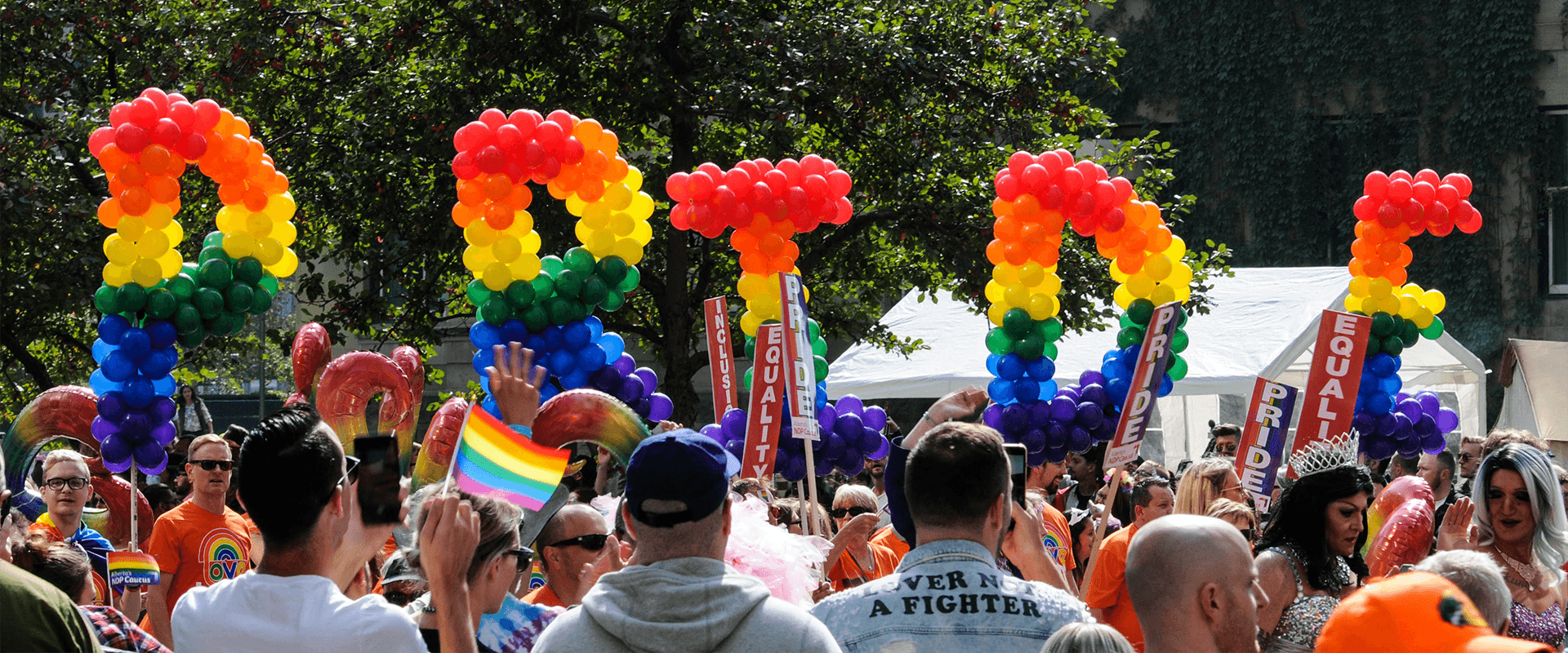 LGBTQ Pride Month is nationally celebrated in June to commemorate the Stonewall riots that took place on June 28, 1969 in New York City. The riots are known to be a pivotal watershed event of the gay and lesbian liberation movement.
Societal oppression, anti-gay businesses (which, at the time, included most bars and restaurants), anti-gay law enforcement, and an anti-gay legal system were some of the massive obstacles that the gay community faced in the 1950s and 60s. These obstacles also prevented gay men and lesbians from forming a cohesive community.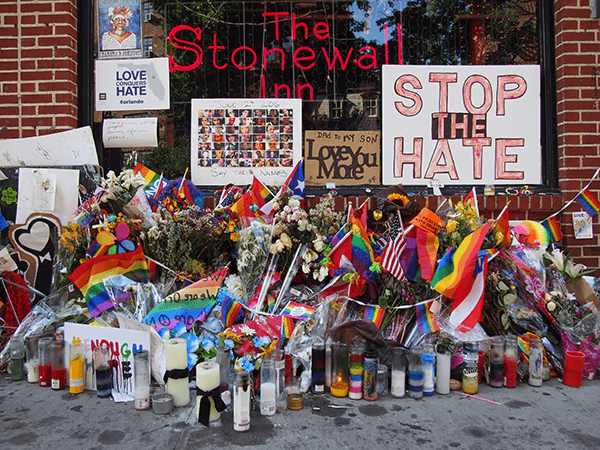 An early morning police raid on June 28, 1969, at the Stonewall Inn in Greenwich Village prompted the gay community to respond with immediate protests and demonstrations, and they fought back even when the police became violent. The Stonewall riot, and the protests that followed, precipitated the organization of two gay activist groups and the founding of three newspapers that served the NYC gay community. Village residents quickly organized into activist groups to concentrate efforts on establishing places for gay men and lesbians to be open about their sexual orientation without fear of being arrested. From there, the gay and lesbian community cohesion strengthened, both locally and nationally. To mark the first anniversary of Stonewall on June 28, 1970, the first gay pride marches took place in New York, Los Angeles and San Francisco. By the year 2000, gay pride marches, parades and festivals had become an annual event worldwide, with some cities boasting attendance anywhere from 3-5 million people.
Source: Wikipedia
Learn More About LGBTQ Pride History
Read more about Stonewall, including first-hand accounts, on StoryCorps' Stonewall OutLoud.
Watch the documentary, Stonewall OutLoud.
Visit the Library of Congress's LGBTQ Pride Month website that includes lists of resources and special collections.
Check out other LGBTQIA+ History and Resources.
---
LGBTQ Pride at KCU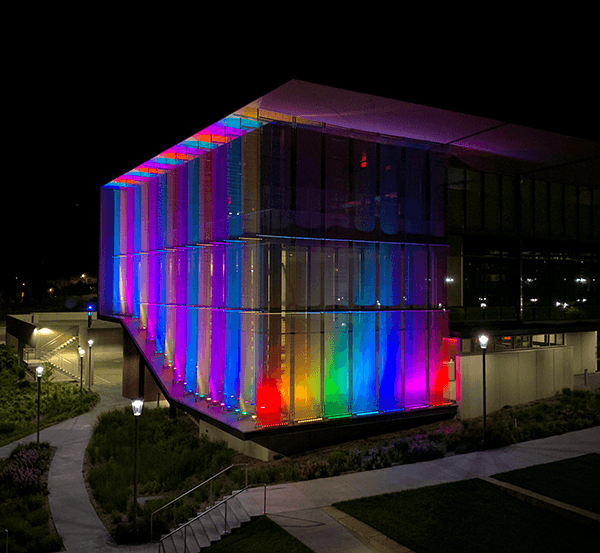 KCU's Center for Medical Education Innovation will shine brightly with the Pride flag colors on our Kansas City campus all throughout the month of June.
LGBTQ+ Initiatives
LGBTQ student organization, Student Advocates for Equality Education (SAFEE), is active on both KCU campuses. Learn more.
Visit the KCU LGBTQ History and Resources page.
LGBTQ Voices and Stories
A collection of student and staff stories sharing their experiences with diversity, equity and inclusion. Read more.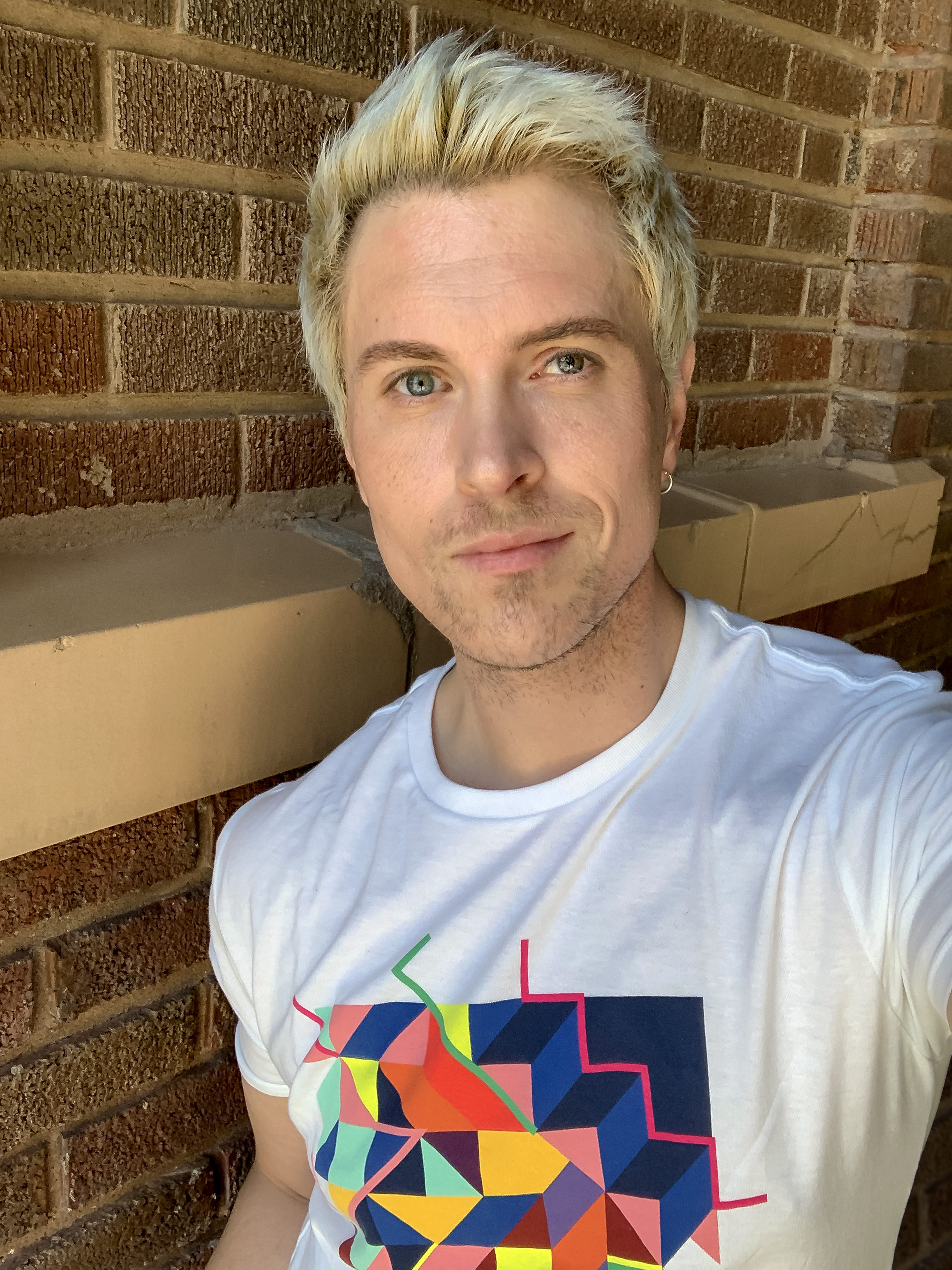 Excerpt of a story submission from Bret Silvis, KCU's Creative Services Manager:
"From the outside, Pride might look like just bright colors and glitter, waving flags and drag queens painted for the gods. It might sound like crowds cheering under dance club beats. It might appear to just be a month-long party thrown for the purpose of screaming "we're here."
And, yes, Pride is those things; but it means so much more. At least for me, Pride is about reclaiming the vibrancy of life." Continue to Bret's story.
KCU Library Exhibit - LGBTQ Healthcare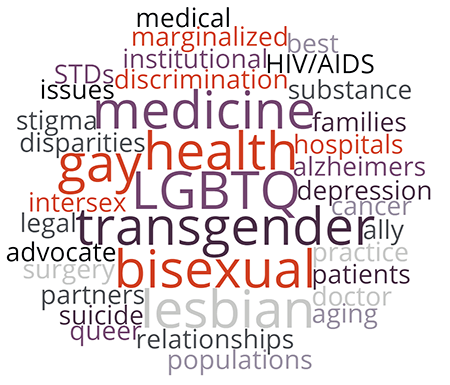 LGBTQ individuals encompass all races and ethnicities, religions and social classes. Studies suggest that LGBTQ citizens face healthcare disparities associated with societal stigma and discrimination. Eliminating disparities and improving efforts to enhance LGBTQ healthcare is necessary to ensure that LGBTQ individuals can lead long, healthy lives.
To improve the well-being of the communities KCU serves, and for those communities that our students will serve in the future, KCU Librarians curated these LGBTQ Healthcare Resources: https://kansascity.libguides.com/lgbt.
KCU Alumni
Dr. Ron Holt
Dr. Ron Holt, KCU Alumnus, board-certified psychiatrist, motivational speaker, author, facilitator and author. We are so proud of Dr. Holt and the positive impact of his work, especially his advocacy and support of the LGBTQ community. Visit Dr. Holt's website.
---
Kansas City LGBTQ History and Resources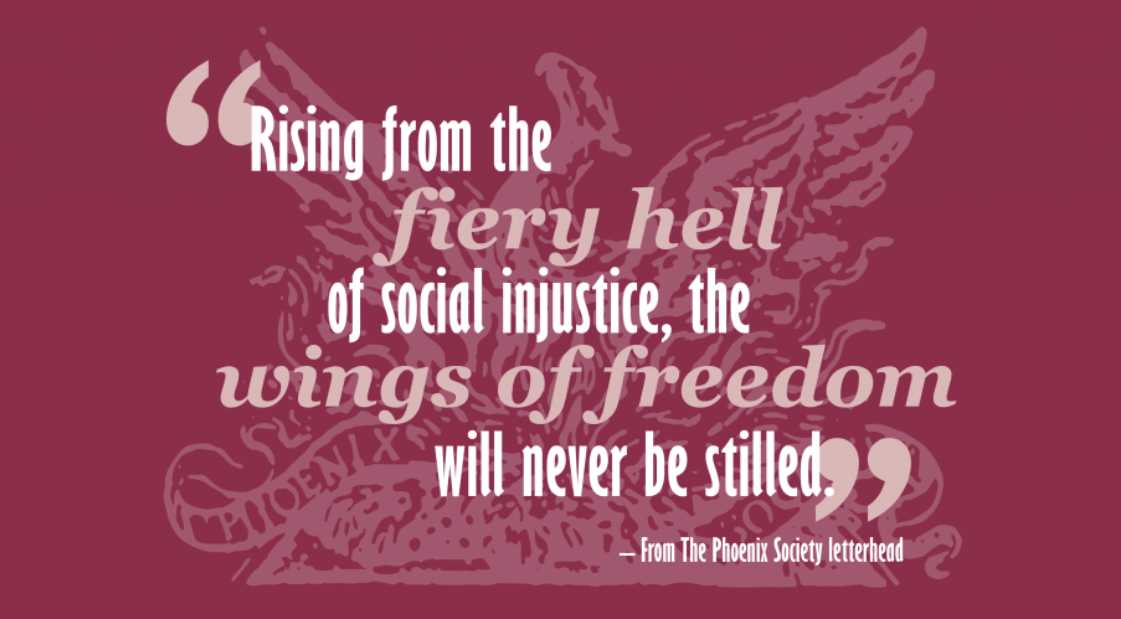 Did you know that Kansas City hosted a meeting in 1966 that is often referenced as the first national gathering of gay rights organizers? Read more.
Did you know that Kansas City's first Gay Pride Festival was held in 1975? Read more.
Did you know the first gay and lesbian community center in Kansas City opened in 1968? Read more.
Making History: Kansas City and the Rise of Gay Rights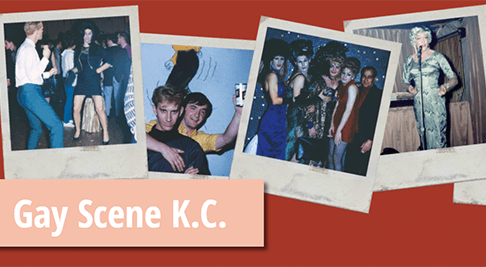 This amazing historical collection is the digital version of a traveling archival exhibit courtesy of Freedom's Frontier National Heritage Area, The Gay and Lesbian Archive of Mid-America,
UMKC's Center for Midwestern Studies and UMKC's Department of History.
Resources
Gay and Lesbian Archive of Mid-America (GLAMA)
Kansas City LGBTQ Historical Timeline
Kansas City Center for Inclusion
LGBTQIA+ community center provides a safe and inclusive space for activities, events and education. Regular activities include: movie night, needlework club and lesbian book club. Check out their website.
---
Joplin LGBTQ Resources
JOMO PRIDE - Joplin, Missouri's LGBTQ Pride advocacy organization. Their website hosts a Joplin business directory for LGBTQ-owned businesses, an events calendar for Pride Month, a pride store, a safe places map (under construction), and details on the annual JOMO PrideFest - to be held this year on Aug. 28-29, 2021! Follow the JOMO PRIDE Facebook account.
---
Missouri Resources for LGBTQ and Allies
Out, Proud and Healthy - a statewide effort to raise awareness of LGBTQ health disparities in Missouri and connect people with resources and community. Our mission is to promote better health and quality of life for LGBTQ individuals by striving to eliminate health disparities for LGBTQ people in Missouri through access to information, resources, and community.
PROMO - Missouri's statewide LGBTQ advocacy organization.
Equality Federation - Equality Federation is the movement builder and strategic partner to state-based organizations advocating for LGBTQ people.
---
Gender Pronouns
Gender pronouns are an important part of how people communicate. They take the place of nouns such as names and allow people to easily share information about themselves. Although many people use he, she, or they pronouns, there are many other pronouns that people may use. It is important to ask a person what their pronouns are and to share one's own pronouns to foster an inclusive environment. Source: https://www.medicalnewstoday.com/articles/gender-pronouns
Gender Pronoun Guides and Resources
A Guide To Gender Identity Terms - NPR.org, June 2021
National Public Radio put together a glossary of terms relating to gender identity to help people communicate accurately and respectfully with one another. Proper use of gender identity terms, including pronouns, is a crucial way to signal courtesy and acceptance.
Pronoun Guide - GLSEN
This guide is created to help anyone learn how to use people's correct pronouns. Download the GLSEN PDF Guide.
A Guide to Using Pronouns - North Dakota State Department of Health
While it may be our habit to refer to everyone as "he" or "she" based on appearances, we need to recognize that gender is a spectrum, and no one can assume a person's gender or a person's preferred pronouns based on their appearance. This two-page PDF is a succinct beginner's guide to gender pronouns and provides tips on how to teach yourself to get in the habit of asking for someone's pronouns.
---
Celebrate LGBTQ Pride Month by Volunteering

We're still living in a COVID world, but there are ways to have a positive impact while keeping a physical distance!
VolunteerMatch.org has a user-friendly website featuring a robust search of all volunteer positions. Search by virtual- or location-based opportunity, cause area, skill set, and geography.
We found over 3,000 virtual ways you can have an impact and make a difference in LGBTQ+ causes.